There are a ton of Android apps out there -- 600,000 in the Google Play store alone, the company said at this summer's Google I/O conference -- but there are only a few that rise to the status of being a critical, everyday app for a lot of people. Without further ado, here are some of those that we defy you not to get hooked on.
*
SPOTIFY
Sweden-based Spotify had already become the go-to music streaming service for most of Europe for years before making its long-awaited appearance on American shores in 2011. Unsurprisingly, it's quickly become the default music player over here as well. The appeal is simple -- got a song you want to listen to? Here you go. Do it.
*
GOOGLE MAPS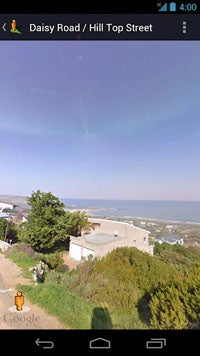 It's an obvious choice, but some obvious choices are obvious for good reason. Google Maps isn't without its problems, but it's far more mature and functional than anything else out there. Apple's struggles with its own in-house map app illustrate just how hard it is to do this kind of thing right -- if a company renowned for its fanatic attention to detail is having this much trouble, it must be difficult indeed.
*
TWEETDECK
Between official apps and third-party developments, there's no shortage of free (and paid) social media apps in the Android ecosystem. However, apps that centralize multiple social services under one roof are particularly useful, and the simple but feature-rich TweetDeck is one of the best out there.
*
ASTRO FILE MANAGER
One of the odd things about transitioning to a smartphone from a traditional PC is the lack of visibility into the underlying file system. Sure, you can go through a sub-menu under "Settings" and look at what's stored on your Android device that way, but a dedicated file browser is a must for many. Astro has been the most popular option for some time.
Astro File Manager on Google Play
*
KINDLE
Access to your Amazon digital content from your Android device? Yes, please. The official Kindle app is a must-have particularly for tablet users, and even though Google's doing its best to supplant Amazon in e-reading with its Google Play Books feature, Kindle is still the one to beat.
*
EVERNOTE
Most kinds of information can be captured and organized with Evernote, a note-taking app that you can use on Android, iOS, Windows Phone 7, PC, Mac and in browsers. The usefulness of Evernote is tough to overemphasize for knowledge workers in a number of fields -- journalism included.
*
OPENTABLE
Need a reservation? Need reminders to go along with it? Need a little help picking where to make that reservation, maybe? OpenTable's got you covered in any of those cases, with a simple, easy-to-use Android app.
*
GMAIL
While this is another easy pick, there's no denying that the official Android app for Google's own webmail service is an excellent piece of software. It's intuitive, well-designed and functional, though you might be less lucky if you're trying to use non-Gmail email on your Android device.
*
STARBUCKS
Whether you're a huge Starbucks fan or someone who just needs a cup of coffee, the Starbucks Android app can come in handy. In addition to locating nearby stores, the app lets you pay using your Starbucks card balance and track rewards you've earned. *Does not actually dispense coffee.
*
IMDB
Admittedly, this is mostly good for those tip-of-the-tongue moments -- "Oh, I've seen this guy in a million movies, what the heck is his name?!" -- but it's incredibly satisfying to have this knowledge in your pocket. Oh, and it also provides movie times on the fly, which is convenient.
Email Jon Gold at jgold@nww.com and follow him on Twitter at @NWWJonGold.