First Lady Michelle Obama joined the Twitter community this morning and the community in turn is embracing her at a breakneck clip: about 350 followers per minute, by my watch; 76,573 total.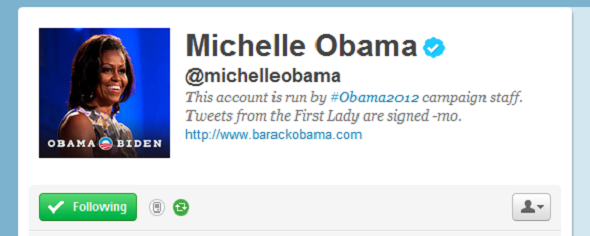 As explained on her Twitter page, the First Lady's account will be managed by the Obama campaign staff, with those tweets that she actually sends personally carrying the telltale sign-off: "-mo."
This first of these reads: "Hi, everyone, and thanks for the warm welcome. Look forward to staying in touch with you here. -mo."
That follower count has risen to 81,510.
My only question: What took her so long?