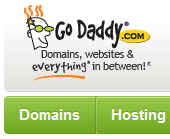 When a press release arrived this morning announcing that GoDaddy has captured a gold-level Stevie Award for outstanding customer service, I immediately assumed that the beleaguered company's employees had won this honor simply for escaping 2011 with their lives.
Or maybe that the award was given to the industry service department that logged the most holiday-season overtime and confronted the single largest volume of rabidly disgruntled customers.
After all, few companies incurred more direct wrath last year than did GoDaddy, which became a primary target of grassroots Internet anger for supporting the SOPA anti-piracy legislation ... and received precious little in the way of forgiveness for withdrawing that support under duress. Tens of thousands of domain names were transferred from GoDaddy to other registrars, with the reverberations still being felt, witness Wikipedia's impending departure.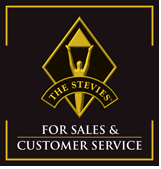 Yet the public relations professional writing in behalf of the Stevie Awards notes:
"Excelling in sales and customer service is essential for prosperity in business, especially during tough economic times.  Honoring organizations and individuals having mastered just that, the winners of the 2012 Stevie Awards for Sales & Customer Service were awarded in categories like Global Sales Leader of the Year, Sales Department of the Year, Customer Service Team of the Year and Young Customer Service Professional of the Year. ... Some of the organizations honored this year include DHL Express, GoDaddy.com, Groupon, Marriott Vacation Club International, Office Depot, OnStar, Rosetta Stone, and Twitter. "
GoDaddy was the Customer Service Team of the Year recipient. Go figure.
But how?
Here's how (maybe): The final deadline for Stevie Award entries was Nov. 18, 2011, meaning that the brundt of the SOPA brouhaha -- including the boycott of GoDaddy -- happened afterward, presumably outside the judging purview of the contest.
Good luck next year, GoDaddy.
Welcome regulars and passersby. Here are a few more recent buzzblog items. And, if you'd like to receive Buzzblog via e-mail newsletter, here's where to sign up. You can follow me on Twitter here and on Google+ here.