Today is (a very hot) Boston Marathon Day, and as anyone who has ever run the Boston Marathon can tell you, the major highlight aside from the finish line is the Wellesley Scream Tunnel, a little less than halfway through the 26.2-mile course.
Students from all-women's Wellesley College line up behind barriers and scream their lungs out for the passing runners, with many holding signs that start with "Kiss me, I'm....."   The students have become increasingly organized about this in recent years (often with some aid from clever companies' marketing departments) in practically mass producing signs.
I snapped photos of a few of the geekier ones I came across during a brief jaunt over there during my lunch break today, with math majors, HTML whizzes and gamers all showing their support for the runners (Although I think my personal favorite sign is the last one below).
And yes, bunches of guys and gals do plunk sweaty old kisses on the college students.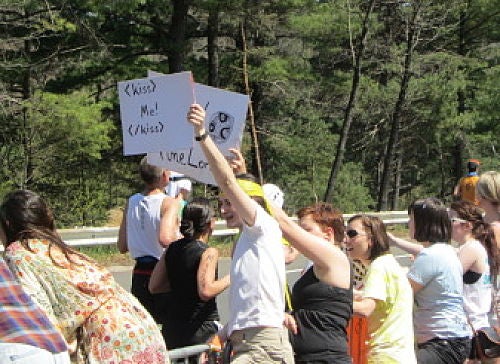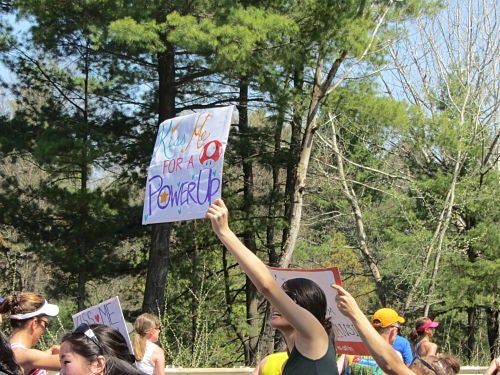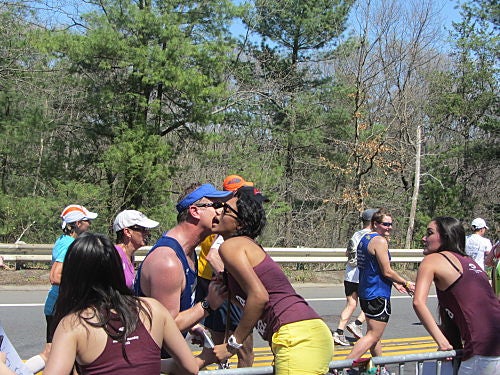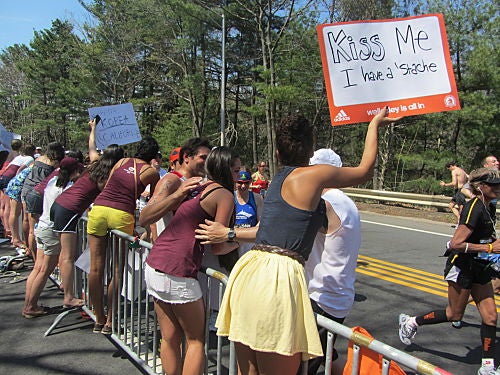 Bob Brown tracks network research in his Alpha Doggs blog and Facebook page, as well on Twitter and Google +.