As the Yahoo board of directors deals with its latest executive crisis - a resume-padding allegation that appears credible against new CEO Scott Thompson - blogger-turned-venture-capitalist Michael Arrington decided to poke fun at the mess by claiming Thompson's job as his own ... on LinkedIn.
Here's a picture of Arrington's doctored profile page: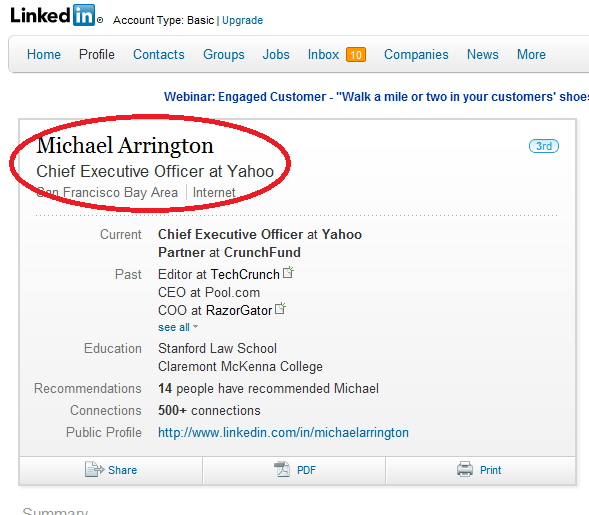 From an IDG News Service story on our site: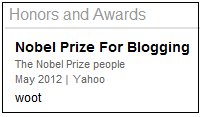 Yahoo said late Thursday that its board will review a discrepancy in the resume of its CEO, Scott Thompson, and "make an appropriate disclosure" to its shareholders.
Thompson's resume and the company's regulatory filings overstated his technology background to include a degree in computer science. The company said it was the result of "an inadvertent error."
The problem with that explanation is that online mentions of Thompson's non-existent computer science degree date back at least six years, according to Kara Swisher of All Things D. Thompson has been on the job at Yahoo for only four months.
Arrington added a little flourish to his LinkedIn dig with a claim that he was not only Yahoo CEO, but also winner of a Nobel Prize for Blogging.
(Hat tip to Reddit and my Network World colleague Jon Gold.)
Welcome regulars and passersby. Here are a few more recent buzzblog items. And, if you'd like to receive Buzzblog via e-mail newsletter, here's where to sign up. You can follow me on Twitter here and on Google+ here.