I love my HP Touchpad running Ice Cream Sandwich. I have written about it lots of times and it is one of the most useful tech gadgets I have ever had. But, you know, it is not perfect. The battery life running an OS on a hardware platform that was not originally designed for it is less than optimal. The camera doesn't work. In the big picture, these are not fatal flaws. Overall, as I said, I love using my Touchpad.  But I think the time is coming to move on to my next tablet. There are just too many good choices out there and the Touchpad is getting long in the tooth.
So, with all of these choices, what to choose? I looked at the Apple iPad and new iPad mini. I have never been an iPad fan and hate the idea of being locked into the black box that is Apple. Waiting for jailbreaks used to be fun; now I just find it more trouble than it is worth. I could also go the Amazon route. I am already a Prime, so I could get some cool free stuff with a Kindle Fire. But I don't want a 7-inch tablet, I don't like the idea of being locked into Amazon and would probably just root it as fast as I could anyway. 
I really want a 10-inch tablet. I feel like a 7-inch is too close to the size of my phone. If I wanted a big phone I would buy one. I want a tablet and 10-inch is the size for me.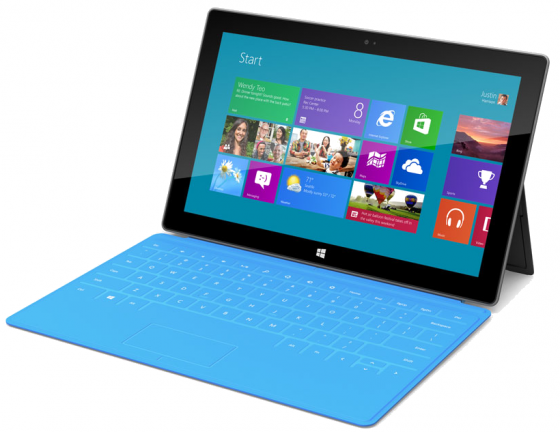 No, for me it comes down to two choices. One is a new Surface tablet. Let's face it: the commercials make it look really cool. The keyboard is something anybody with fat fingers like me would appreciate it. Even the most intelligent keyboard correction software doesn't make typing on a screen pleasant. I still have hopes that voice recognition and voice dictation will one day make a keyboard obsolete. But that isn't happening right now, so keyboards count. I also love the metro interface with live updating.
On the counter side is how many apps are there going to be for the Surface? Apple and Android have a big head start, but Microsoft has a huge developer base. The facts that apps that run in Windows should run on the tablet is a plus. For my "normal" computing tasks, like email, writing, and browsing, Windows 8 should be fine. But I love the fact that there are so many uniquely mobile apps that I run on my tablet. 
My second choice is the Google Nexus 10 that comes out on the 13th of this month. I have to tell you that I lust after this tablet. It has the latest Jelly Bean OS. It has an eye-popping 2560-by-1600 display, separate GPU from CPU, great cameras, Micro USB, Magnetic Pogo pin charger, Micro HDMI, Ambient light, Gyroscope and Barometer.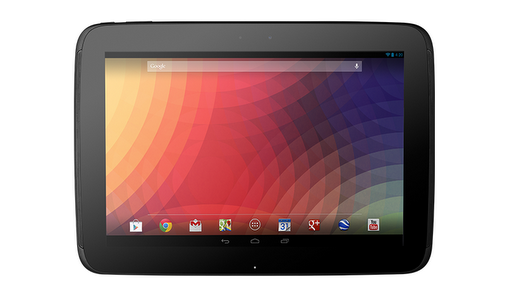 Considering that it is from Google, I am hoping this will mean that it will stay up with the latest Android updates. But I know that I will probably be able to root it if I need to. This is not something I am confident of doing if I went with the Surface.
From a price point I realize that I really don't need a 32GB tablet. With all of my music, pictures and info in the cloud, I really don't store a lot on my tablet any more. So, looking at 16 GB models, price-wise the two finalists are about the same.
So which do I choose? I am going with the Google Nexus I think. While I think the Microsoft Surface is a great choice and I don't harbor any animosity towards Microsoft. I just don't want to lock into a Windows platform. Others may feel differently, but I am going Google on this one.
What about you? Which tablet is your dream pad?