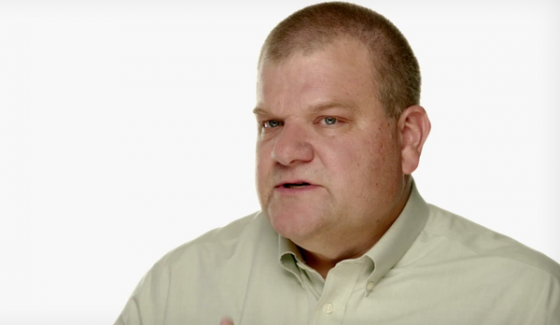 Apple last week announced sweeping changes across its executive lineup, namely that Scott Forstall, Apple's Senior VP of iOS Software, would be leaving the company by 2013. Assuming his role will be Craig Federighi who previously helped oversee the roll out of OS X Lion and Mountain Lion. Meanwhile, Apple executive Eddy Cue will now take charge of both Siri and iOS Maps while designer Jony Ive will now head up the Human Interface Group at Apple.
Also of note is that Bob Mansfield, who had previously retired from Apple after 13 years with the company, signed on for two more years at 1 Infinite Loop where he will now take charge of the newly assembled Technologies group at Apple. According to a press release from Apple, the Technologies group will bring together all of Apple's wireless teams in an effort to accelerate innovation. Further, the group will also include Apple's semiconductor teams which, according to Tim Cook, "have ambitious plans for the future."
In light of that, All Things D reported last week that the timing of Mansfield's return and expanded role was not coincidental. As it turns out, Mansfield didn't really take to Forstall's reportedly confrontational management style. That said, Forstall's departure made returning to Apple much mroe appealing for Mansfield.
As one source close to the company told AllThingsD, "The timing of Bob's return is not coincidental."

To begin with, Mansfield was not a fan of Forstall's confrontational management style, and sources said he generally tried to avoid the iOS exec. Indeed, Bloomberg reported last year that Mansfield would meet with Forstall only if Cook were present to mediate. I've heard many similar stories.

"It wasn't a him-or-me situation," one source said of Mansfield's return and Forstall's departure. "But, put it this way, I think Bob was much more willing to commit to two more years once he knew Scott was on his way out."
In the wake of Apple's executive shakeup, Apple's stock price has taken a bit of a beating as it's now trading at about $576 as of Friday afternoon. It'll be interesting to see how Apple marches forward sans Forstall. His management style aside, there's no denying that he was an integral part of Apple's ressurrection having played important roles in various iterations of OS X and, of course, leading the charge with iOS going all the way back to the initial conception of the iPhone.