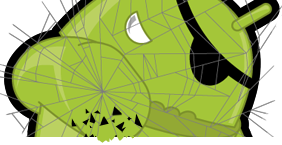 I know what I wrote a few weeks ago. The Google Nexus 10 was going to be my next tablet. But a funny thing happened on the way to me spending $400+ on the Nexus 10. I fell back in love with my existing tablet, the HP Touchpad. Putting a new Jelly Bean face on my Touchpad gave me too much of what the Nexus 10 has to offer to justify the 400 bucks.
I will tell you that the HP Touchpad seems to have more lives than a cat. But it just goes to show that HP actually built a great piece of hardware in the TP platform. Too bad they didn't take the time to improve WebOS on it or just port it to Android themselves before giving up on it.
PART 1: This Is The Tablet That Will Make Me Give Up My Touchpad
In any event, HP's loss is the CyanogenMod community's gain. First with Gingerbread, then with Ice Cream Sandwich, the CM developers have done a great job of porting Android to a platform that was not designed for it.
Doing so is a lot harder than it looks. Making the microphone, the wireless, video acceleration and everything work was not easy. Most recently, a developer called Dorregaray almost single-handedly unlocked the camera on the Touchpad. While not a high-end camera - it is just like 1.5 megapixels or so - it is functional and allows you to use Skype and other apps that use a camera. Great work by Dorregaray!
Now, another single-handed herculean effort by the renowned James Sullins (aka jcsullins) has made Jelly Bean a reality on the Touch Pad. To be fair, I should mention that this is just a preview release, not even an alpha or beta. But it is the fourth version of the preview and at this point it is pretty stable and working. I have installed it on my Touchpad and am able to do pretty much everything I need.
Porting Jelly Bean to the Touchpad requires a new Acme Installer and portioning more memory, as well as a new version of Google Apps, among other things. But the CM community led by jcsullins continues to just crank out code. Below is a YouTube video by another Rootzwiki superstar Rolanddeschain79, showing how to install Jelly Bean on your Touchpad.
I should mention that all of this development work for the Touchpad is done by these folks on a volunteer basis. Yes, many people do donate money to them for their time and effort, but they do it for the love of developing.
In the meantime, I am stretching my wings with Jelly Bean. While the resolution on my Touchpad is not as high as on the new Nexus 10, streaming full-screen video from NFL Replay or Netflix is stunning. The audio on the TP, orchestrated by Beats, sounds great. With all of my music stored on Google Music (for free, I might add; take that Apple) I can listen to just about anything.
Speaking of Google, I should mention that the progress they have made with Google Play over the last few months has been amazing as well. At this point, I don't see a big difference in what is available to me on Play than on iTunes. In fact, there may be even more on Play.
Even upgrading to the latest nightly or preview releases is easy with the built-in ROM upgrade tools. You really don't have to be a developer or even a geek to do this. On top of that, the Rootzwiki forums have a great community of users who are only too eager to help you through any rough spots you encounter.
To me what the CyanogenMod folks have done bringing Android to the Touchpad is the ultimate success story of open source. As long as Android remains open and there are talented developers like jcsullins and dorregaray willing to put their time into writing the code, my Touchpad will stay pretty much up to date.
In the meantime, while I may lust after the latest and greatest tablets to hit the market, when it comes time to reach into my pocket the Touchpad keeps calling me back. With every new facelift and OS upgrade it is like falling in love all over again.