The first thing to do to get into the Android holiday gift-giving spirit is to customize your Android phone with Christmas wall paper and ring tones. Hearing your phone's ringtone sing Mariah Carey's "All I want for Christmas" and watching a Christmas-themed wallpaper light up in the background will spark some cheer in even the biggest curmudgeon.
For parents of children who believe in Santa Claus (or for adults who never stopped) there is an Android app that will track Santa's progress on Christmas eve. Google has released the Santa Tracker app, reputedly developed by Santa's elves, that uses Google Maps to track Santa's journey.
Stocking stuffers will delight the owners of the very popular Samsung Galaxy SIII. A flip case will be appreciated, as scratches on the jewelry-like screen of the GSIII ruin the holiday mood. And a desk charger (not shown) will bring joy because a phone with a dead battery that can't send and receive holiday wishes will drain Christmas cheer faster than GPS and LTE will drain your phone's battery.
Not everyone can type like a teenage girl on an Android phone. For those people, a touchscreen stylus from Kuel will alleviate typographical frustration and prevent smudges.
Under most Christmas trees, one usually finds necessities wrapped as gifts. There is always the obligatory tie and a supply of new underwear under the tree. The Android geek won't be disappointed by practicality when he unwraps Android underwear and, for special occasions, an Android tie.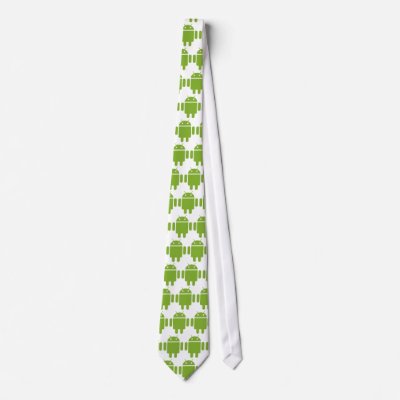 The energy-conscious Android enthusiast will enjoy contributing to both the environmental and Android ecosystems when he is given an Android-powered Nest thermostat that he can control from anywhere in the world from his Android phone.
Gift givers can't be more personal this Christmas than they are when they give something Android. The Android smartphone and tablet user dedicates a large share of their attention to checking and utilizing apps on their device during every waking moment. They will think of the person who gave it to them almost as much as their Android device itself.