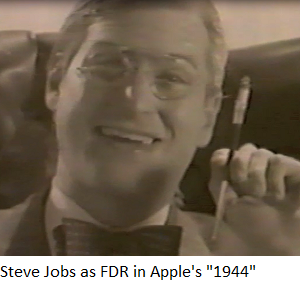 I will be on vacation until Wednesday, Jan. 2.
To fill the resultant gaping void in your lives, here is a list of the 10 most-read Buzzblog posts of 2012, as voted on by you, the readers of Buzzblog:
10. Snopes.com debunks old C++ 'interview' hoax.
9. 10 years after famous Slashdot marriage proposal, couple discusses wisdom of 'popping the question' in public.
8. Silent CEO, shadowy avatars fuel Google+ 'ghost town' vibe.
7. The 50 best 'bragging rights' claimed on Google+.
6. 30 years later: Imagine if the famous Harvard-Yale football game balloon prank was tried this Saturday.
5. Looks like Apple paid off victim of ham-handed iPhone search.
4. No, Wikipedia has not forgiven GoDaddy for backing SOPA.
3. Cisco VP to memo leaker: Finding you is now 'my hobby.'
2. Microsoft code contains the phrase 'big boobs' ... Yes, really.
1. Watch Steve Jobs play FDR in Apple's long-lost takeoff on famous '1984' Macintosh TV commercial.
Enjoy your holidays.