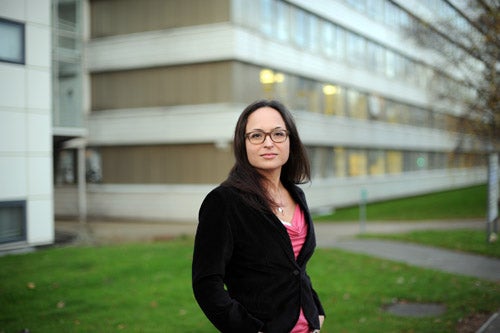 No matter how much you might like to forget some of the stuff you see on Facebook, researchers say that posts on the social networking site are more memorable than people's faces and lines from books. Yes, Facebook's Timeline might be overkill.
FIRST LOOK: Facebook's new Graph Search
University of California San Diego Visiting Scholar Laura Mickes and team, writing in the journal Memory & Cognition, found that while posts on sites like Facebook might be considered "trivial ephemera," they actually don't vanish quickly from memory.
RELATED: More people are Facebook friends with exes than current mates
Their study involved undergraduates presented with Facebook posts, human faces or sentences from books, and while memory of the posts was "strikingly stronger," it did not appear to be because participants mentally linked the posts to people or events. The researchers also compared memory of news headlines and sentences from stories with reader comments on stories, and found that reader comments were most memorable, possibly because they are generated so spontaneously and in natural language.
The authors conclude: "Our work introduces and investigates a new phenomenon - incredible memorability of microblogs. These especially memorable Facebook posts, generated by ordinary people, may be far closer than professionally crafted sentences to tapping into the basic language capacities of our minds. Perhaps the very sentences that were so effortlessly generated are, for such a reason, the same ones that are so readily remembered."
Bob Brown tracks network research in his Alpha Doggs blog and Facebook page, as well on Twitter and Google +.