Yes, we're talking about an unscientific survey of Slashdot readers, not the public at large, yet you've got to shake your head at the collective response to this: "I sit in front of a screen for (what percentage) of my waking time."
Of the 24,000-plus respondents, more than 60% say they spend more than 60% of their non-sleep time staring at a screen.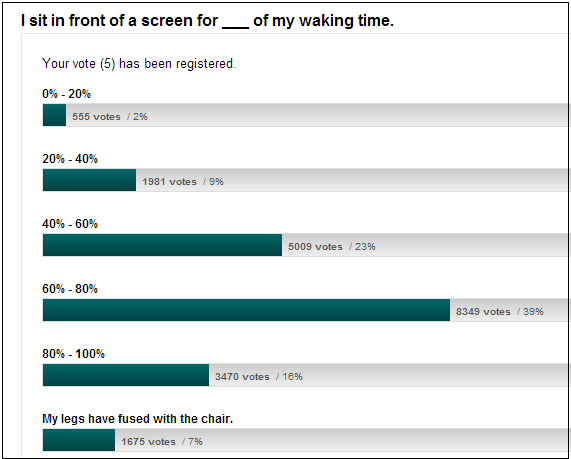 Sadder still, in calculating my own percentage, I quickly realized it would be easiest - by far - to tally up those portions of my typical day (weekday/workday) that I am not screen-bound.
Let's just say I fit comfortably in that 60%.
(Update: I just realized that the screen grab blows the cover off my attempt to be coy: It shows my vote. So, yes, I was a smidge over 80%.)