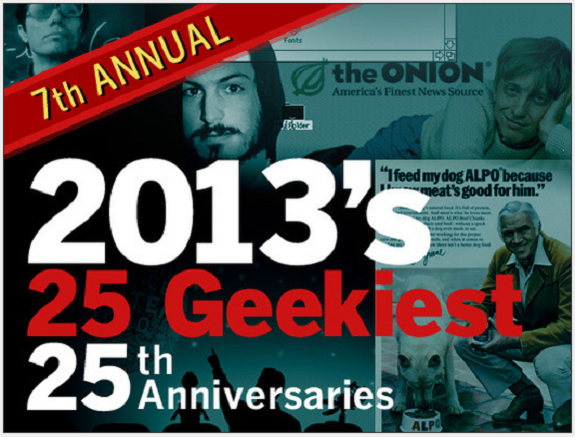 We've been eating our own dog food for 25 years now.
That may be the most remarkable fact I have learned from compiling "2013's 25 Geekiest 25th Anniversaries," our seventh annual such collection of (sometimes loosely) tech-related milestones and memories.
This marks the seventh consecutive year that I've gone archive diving in this manner. Should you be interested, here are the others.
Time to start collecting string for the next one.