The Snopes.com email newsletter has become something of a Sunday habit because I enjoy reading about the unbelievable nonsense that some people nonetheless manage to believe. Yesterday's featured a pair of doozies, and while neither is brand new, I feel they're worth sharing.
The first one is funny.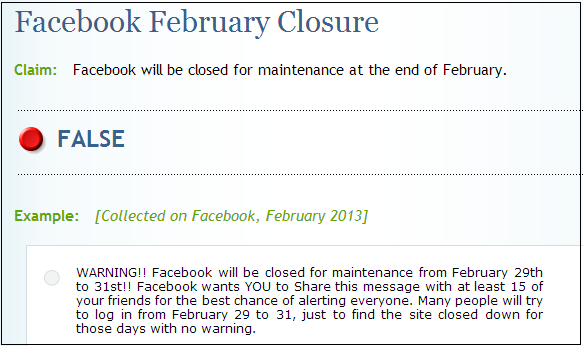 Apparently there are those who remain unaware that Facebook is inaccessible every Feb. 29 through Feb. 31, unless we're in a leap year, in which case it's just the latter two.
The second one would be funny, too, if not for the fact that enough people have apparently believed it that Snopes considered it worth debunking.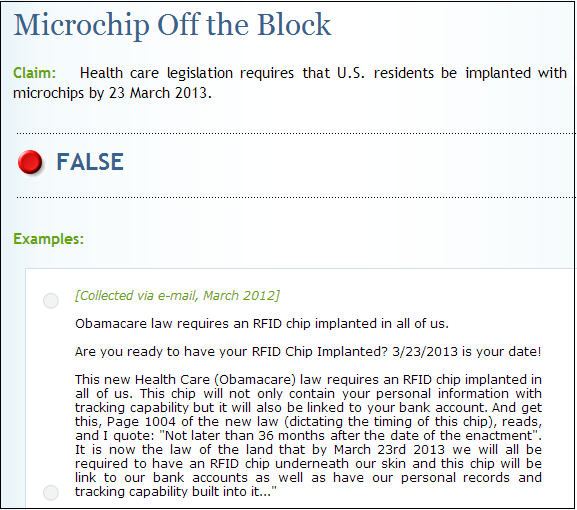 It's right there on Page 1004.