Despite a report from late last week claiming that Corning's flexible "Willow Glass" won't appear in mainstream products for another three years, Bloomberg is now claiming that Apple's rumored iWatch may launch as soon as this year.
While watches may not be as sexy a product category as, say, HD televisions, Citigroup analyst Oliver Chen reports that watches may actually be a more lucrative market for Apple.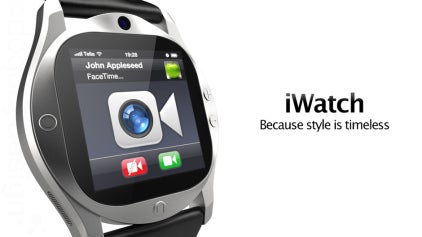 While TVs obviously sell for a lot more money, the HDTV industry is notorious for razor-thin margins. Watches, in contrast, can generate gross margins at upwards of 60%, a figure which is much more in line with Apple's current product lineup than the single-digit margins often associated with HDTVs.
In 2013 alone, Chen notes that the global watch industry generated over $60 billion in sales. That said, if Apple were to capture just 10% of that market, that's a "$6 billion opportunity for Apple," Chen said. Taking gross profits into account, Chen writes that a 10% share in the HDTV market and the global watch market would yield an Apple profit of $1.79 billion and $3.6 billion, respectively.
In short, watches may be where the money is at.
While Apple getting into the watch business admittedly sounds absurd at first glance, is it any stranger than Apple getting into the phone business, or the portable music player business? Besides, there have been a growing number of smart devices users attach to their wrists hitting the market as of late, including the recently released Pebble Watch.
So what else do we know about this mythical iWatch?
Well, for starters, it seems to be well beyond the development phase as Apple reportedly has more than 100 product designers working on the device, including senior managers, marketing personnel, and, of course, hardware engineers who previously worked on the iPhone and the iPad. Also rumored to be part of Apple's iWatch effort is James Foster, a senior director of engineering at Apple. What's more, the report notes that Apple has filed about 79 patent applications that reference the word "wrist."
So we know that Apple is working on a watch device of some sort, but just what, exactly, will this rumored iWatch be capable of doing? From the Bloomberg report:
Features under consideration include letting users make calls, see the identity of incoming callers and check map coordinates, said one of the people, who asked not to be identified because the plans aren't public. It would also house a pedometer for counting steps and sensors for monitoring health-related data, such as heart rates, this person said.
Notably, Apple isn't the only high-profile tech company investing heavily in wearable technology. Google, of course, recently demoed the latest iteration of its Google Glasses, a product the company expects to ship sometime this year.
Assuming that Apple's iWatch is in fact hitting the market later this year, it'll be interesting to see what Jony Ive and Apple's vaunted team of designers are able to come up with. As opposed to smartphones or MP3 players, a watch tends to be more of a personal fashion statement. Will Apple be able to succeed with a one-design-fits-all approach? Or will it release an iWatch in a variety of colors and designs? The latter seems to make sense since a watch one might wear while walking around town on a Sunday morning may not exactly be the same as a watch one would choose to wear to a wedding or another type of fancy event.
Following up on Bloomberg's original report, The Verge checked with its own sources and corroborated that the iWatch is on track to launch this year. It also relayed that Apple's iWatch will run a modified version of iOS and that Apple is currently working to increase the battery life so that it can last up to 4-5 days between charges. Also of note is that Apple is also working on enhancing iOS for the iPhone so that it can more seamlessly communicate and interact with the iWatch.
via Bloomberg