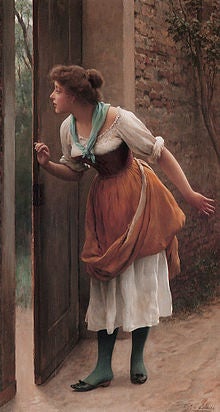 Those juicy tidbits gleaned from one-side cellphone conversations you happen to overhear are even more distracting than those juicy tidbits gleaned from accidentally overhearing conversations between two nearby people, according to University of San Diego researchers.
While on the surface this might seem like a frivolous piece of research, consider that such distractions could impact anyone from a bus driver to an office worker handling sensitive information.
DISTRACTED: Even Boston Bruins goalie's catlike reflexes not fast enough to handle texting and driving
The research, detailed in a paper titled "The Effects of Cell Phone Converstations on the Attention and Memory of Bystanders" that's been published in the journal PLOS ONE, is based on a study in which participants were asked to complete a task not realizing conversations taking place in the background were part of the study. It turns out that those participating in the study found cell phone conversations not only more distracting, but also remembered more of the conversations.
Lead researcher Veronica Galvan says, "This is the first study to use a realistic situation to show that overhearing a cell phone conversation is a uniquely intrusive and memorable event. We were interested in studying this topic since cell phone conversations are so pervasive and could impact bystanders to those conversations at work and in other settings of everyday life."
Unintentional eavesdropping on cellphone conversations requires the listener to work a bit harder, guessing at what the person on the other end of the call is saying...
Bob Brown tracks network research in his Alpha Doggs blog and Facebook page, as well on Twitter and Google +.