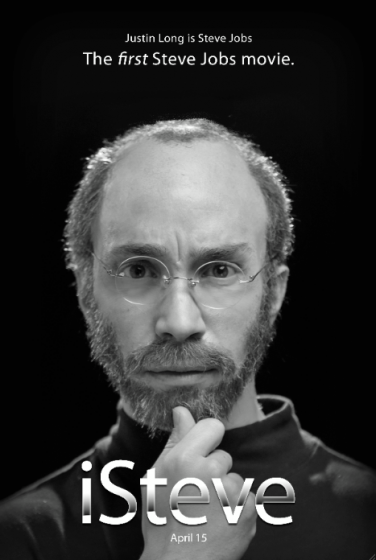 The yucksters at Funny or Die say they will release the "world's FIRST Steve Jobs biopic" on April 15, beating the Ashton Kutcher-led "jOBS" and out the door.
The 60-75 minute film is described in a New York Times scoop on the project.
"In true Internet fashion, it's not based on very thorough research — essentially a cursory look at the Steve Jobs Wikipedia page," said Ryan Perez, who wrote and directed "iSteve." "It's very silly. But it looks at his whole life."
The Kutcher film, which premiered in January at the Sundance Film Festival, was to have been released in theatres on April 19, but that release has been pushed back to an undetermined time. A clip from the film has already been critiqued by Jobs cohort Steve Wozniak, who said the particular scene shown was inaccurate.
[33 of the Best & Worst Celebrity Tech Moments of 2012]
Aaron Sorkin, he of The West Wing and The Social Network, is working on yet another Jobs biopic. Apple's Woz has even been hired as a technical consultant, so he likely won't have anything bad to say about clips from this film, which is said to focus on 3 product launches (NeXT, Mac, iPod).