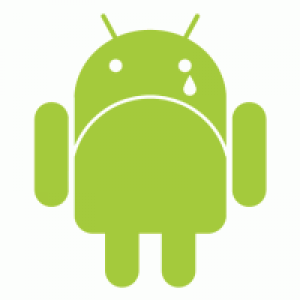 Sorry to be a bah humbug on the eve of the holidays, but I need to get this off my chest.  The more I use Android for my phone, the more I don't like it.  This is not specific to my Galaxy S4, which as I have already written I think is the worst smartphone I have ever had. This is about Android and how it handles multiple email accounts and calendars.
I probably have more email addresses and calendars than many of you reading this.  I have my CISO Group account, my Hotmail account, the account for the startup accelerator I am spinning up here in South Florida and one or two others.  I could use one account and alias the rest, but with different businesses I am part of, I really like to keep them separate.  However, I need one unified mail program and one multi-account calendar.  To make this happen in Android and Google is just a pain in the butt.
On my Windows 8 tablet/laptop (my Sony Duo 13), I have Outlook with Office 365.  Love or hate Outlook, it is great for handling multiple accounts and calendars. I overlay my calendars for a unified view and have all of my accounts in there. I open one program and can see it all.
On my old iPhone I had one combined box for all of my emails.  I could point all of my calendars in iCloud and again had one unified calendar for all of my appointments.  Apple's walled garden worked well for me on this.
On Android, not so much I am afraid.  For the longest time on email I didn't care. I had my gmail address which is not one of my primary emails (I use it to have a Google account) set up for gmail. I never opened that app. In fact I took it off of my screens and could only reach it when I sifted through all of the apps loaded on my phone (along with the bloat ware AT&T stuff I could not remove).  The Android email app was my primary email app for the other 3 or so accounts I use regularly.
This changed when I setup email for another new venture I am involved in. That one uses Google for email. When I set the account up on my Galaxy S4, it recognized it as a Google account. Well that meant that I wasn't seeing email for it in my combined email box.  Now I had to use Gmail and I had to designate which of the Gmail accounts I wanted to view.  I couldn't even do a combined view of both Gmail accounts ;-(
Using both email apps to see my emails is a pain, but at least between them both I can see all of my email. I am afraid for the calendar it is worse.  Because Google stopped Outlook calendar sync unless you are a Google Apps user, my phone's calendar was hopelessly useless to me. That means that unless I had my laptop with me I was SOL on who and when I was supposed to be meeting with.
Finally after missing a call last Wednesday I had enough. I bit the bullet and bought a 3rd party calendar sync for Google sync. I synced my Outlook calendars (all 5 of them) with my Google calendar and now my phone calendar seems to be up to date.
On a roll, I then proceeded to add incoming POP for each of my other accounts to the Google account.  Great, now I can get most of my email in the Gmail application.  But hold on.  First of all I realized I hate the Gmail interface. I get the threaded discussion thing, but just don't like it.  On top of this I still need to switch from one Google account to another.  Frankly the combined view email that I was using before is better than the Gmail app view.
I don't know maybe I am just doing something wrong.  Maybe someone can point out my error to me.  But it just seemed a whole lot better in my iPhone and even on Windows!