If this is an April Fools' Day joke ...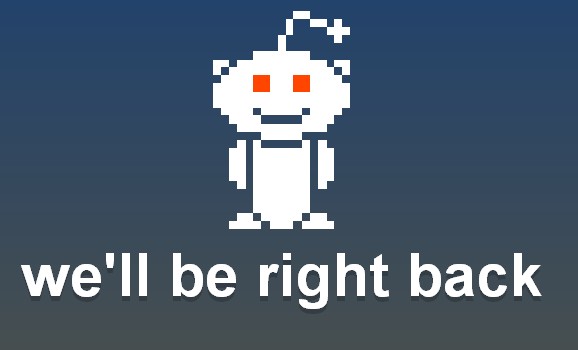 ... Redditors who are eating lunch right now are not amused.
(Update: Yes, it was down as a prelude to some sort of April Fools' Day game, pitting Team Orangered against Team Periwinkle. I have no idea how to play, yet Reddit has nonetheless assigned me to Team Orangered and armed me with a virtual "cruise missile." My team is winning.

Lots of people must be playing, because every other refresh or so produces: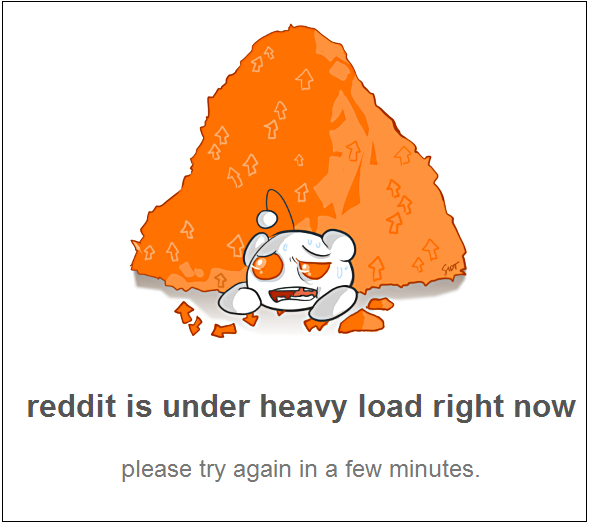 Hope Team Orangered can continue to overcome my utter lack of gaming skills.)
(Update: This allegedly explains what is going on: "Reddit buys Team Fortress 2." I assume it is all part of an April Fools Day joke, but keep in mind that I don't know the first thing about Team Fortress 2. Yet still I have a "cruise missile." Madness. ... And I guess lunch "hour" ends pretty soon.)