As the most pirated show on the planet, it's no surprise that HBO put a lot of advertising dollars behind last night's season 3 premiere. The show's dedicated following continues to grow by leaps and bounds and is just the latest chapter in HBO's illustrious history of top-notch original programming.
During yesterday's exciting premiere, however, keen observers may have noticed an item or two that simply didn't belong in a show set well before the advance of technology. It's well-known that Game of Thrones creators David Benioff and D.B. Weiss are huge Mac fans and use an assortment of Apple hardware and software to cut and edit the show. But what really caused me to take a double take yesterday was the slight appearance of a MacBook Pro in a few scenes.
Here's a quick still I was able to grab from last night's episode thanks to HBO Go.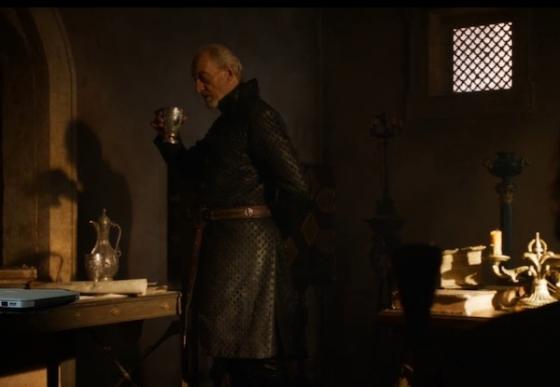 Anybody else catch it?
Happy April Fool's Day!