Mobile industry analyst Horace Dediu this morning tweeted this set of interesting numbers that he says are gleaned from company reports.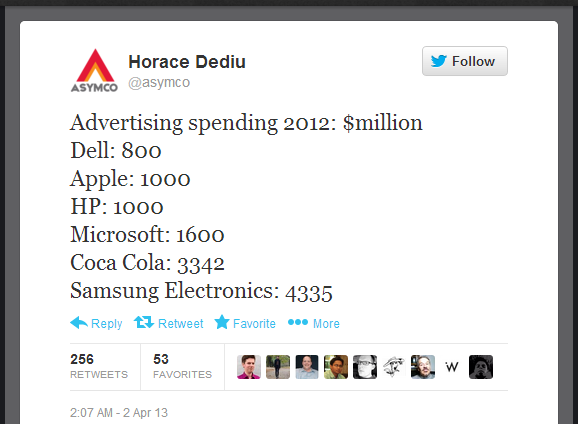 The Apple/Samsung disparity is obviously dramatic. I wouldn't have expected such an expansive gap.
But here's what I really want to know: If not for the billions of advertising dollars spent in the product's behalf, would people really stop drinking Coca-Cola?