Slashdot poll on laptop shortcomings
If you could change one thing …?
This one seemed easy to me.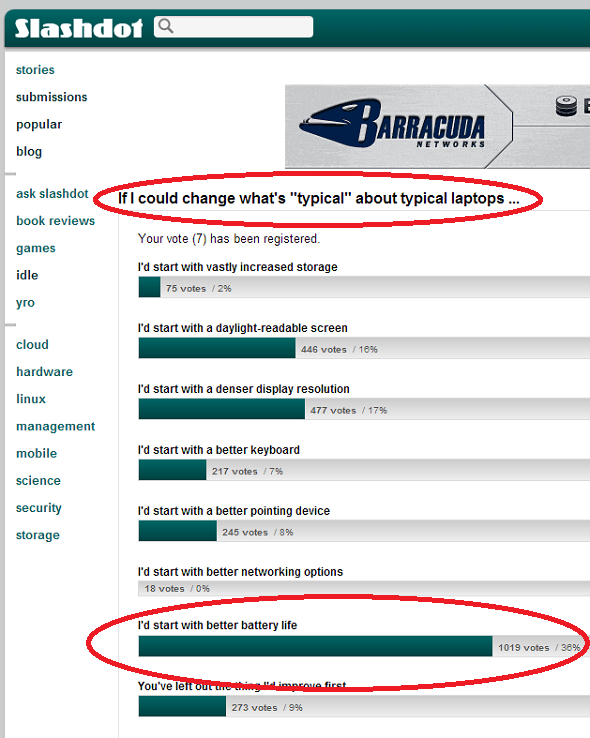 And at least a plurality of Slashdot users agree.
Don't Miss
In some ways, Google is like every other large enterprise. It had the typical defensive security...
The university's hijacked vending machines and 5,000 other IoT devices were making seafood-related DNS...
The U.S. government reportedly pays Geek Squad technicians to dig through your PC for files to give to...
Resources
Research/Infographic
Sponsored

White Paper

White Paper

Case Study
Sponsored

Video/Webcast
Sponsored