Slashdot poll on laptop shortcomings
If you could change one thing …?
This one seemed easy to me.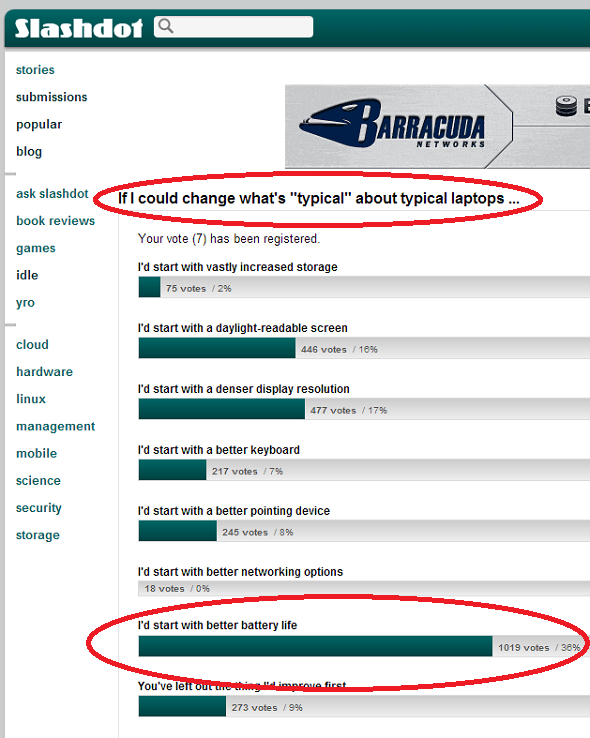 And at least a plurality of Slashdot users agree.
Don't Miss
With Jupiter Broadcasting's announcement that it is shutting down the Linux Action Show podcast, Bryan...
Jared Kushner has had a twitter account for eight years but uses it nothing like his famous...
A review of 18 companies that offer free cloud storage
Resources
eGuide
Sponsored

White Paper

White Paper

White Paper

Video/Webcast
Sponsored