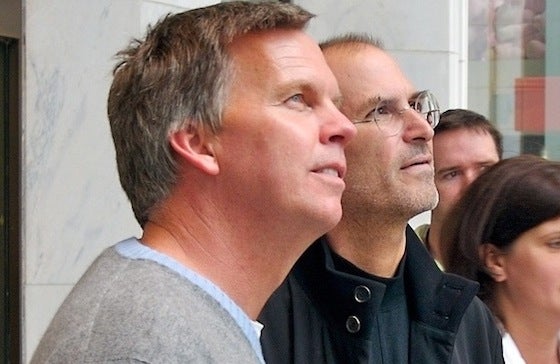 Rightfully credited as the driving force behind Apple's now ubiquitous retail stores, Ron Johnson is highly regarded as a retail wiz capable of turning stores into attractive shopping destinations. 
After working his magic at Apple for a number of years, Johnson announced in June of 2011 that he'd be leaving Apple to assume the role of CEO at JC Penney, a slumping nationwide department store that's been around since 1902.
Johnson's tenure at JC Penney, however, was less than successful. Sales never picked up and neither did the company's share price.
Yesterday, CNBC broke the news that Johnson was getting the boot.
Since Johnson took over in 2011, JC Penney shares are down 51 percent and the company's market cap has fallen $6.84 billion to $3.49 billion. 

Johnson, a former Apple executive, had come under fire for his plans to revitalize the retailer by instituting a no-sale strategy and selling more fashionable merchandise. That strategy hasn't worked out.

JC Penney has lost money in each of the last four quarters. In the fiscal year ending February 2012, JC Penney revenues were $12.99 billion, down 27 percent from the last full fiscal year before Johnson took over (ending Feb. 2011).
What's particularly interesting about this development is that Apple hasn't exactly found a suitable replacement for Johnson since he left nearly two years ago. There was, of course, the ill-fated experiment involving John Browett, but following his unceremonious firing, Apple's search for a retail head rages on.
Is it crazy to think that Apple would want Johnson back? Is it crazier to think that Johnson would even want to go back?
Either way, it's hard to wrap one's head around Johnson's firing. Sure, JC Penney was struggling, but turning around a slumping businss on the scale of a nationwide retailer takes time. Johnson, from what it seems, wasn't given enough of it.