The photo below purports to be of Apple's rumored low-cost iPhone. The leak comes courtesy of case manufacturer Tactus, who earlier in the week also released photos which allegedly showed the front and rear casing parts for the 5th-generation iPad.
The photo depicts an iPhone with what appears to be a plastic shell, which of course is in line with what previous rumors have suggested.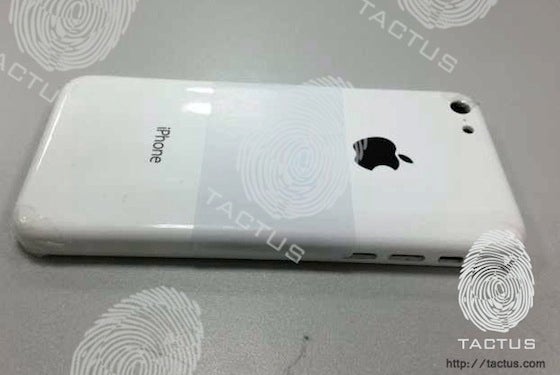 As for specs, Tactus doesn't have much of a track record here, but they relay that the low-cost iPhone will sport an A5 processor and a 3.5-inch retina display. It will reportedly also come with a 5-megapixel camera. Note that both the iPhone 4S and iPhone 5 have 8-megapixel cameras, while it's being rumored that the iPhone 5S will come with a 12-megapixel camera.
Also in line with previous rumors is that the low-cost iPhone will come in an assortment of colors - black, white, blue, red, and yellow to be precise.
It's hard to assess the veracity of the photo above, but there doesn't seem to be any denying that Apple will be releasing a lower-cost iPhone at some point later this year to address the low end of the market.