Reddit, the Internet's hottest social networking site and a beehive of activity surrounding the Boston Marathon bombings, reports this morning that it is under a "malicious DDoS attack.'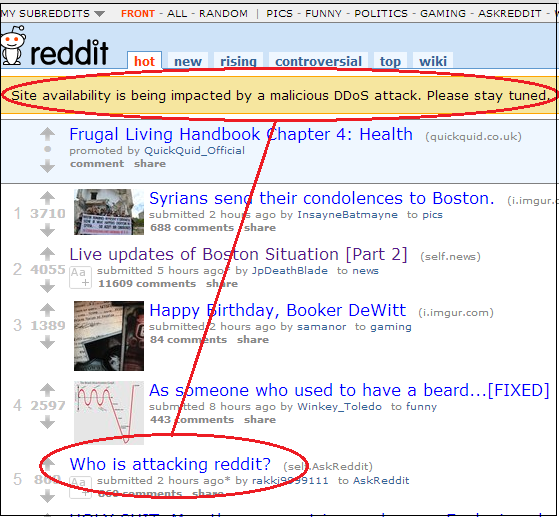 While the site and its contents are accessible to me at the moment, I have been unable to log into my Reddit account.
[PICS: IT pro has hair-raising hobby]
(Update, 11:10 a.m.: A Reddit admin answers the "Who is attacking Reddit?" question posed above: "Someone with a lot of time and bandwidth on their hands." He also posted this graph.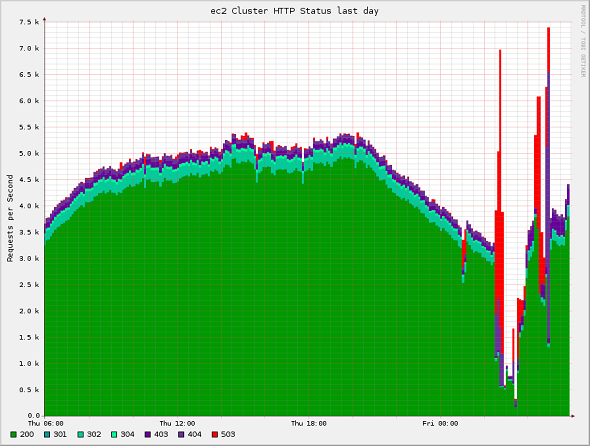 And lamented: "I'm daydreaming of sleep." He also noted: "Our CDN, Akamai ... (is) taking the brunt of this attack.")
(Update 1:15: Reddit seems to be winning. I can log in now. And search function, which had been inoperative, is now working.)