The networking and computing industry invades Las Vegas this month, and from the looks of it, next week's Interop will be among the techiest of the events, while CTIA the week after is going for a little more sizzle.
Interop's keynoters include execs from Cisco, Juniper, VMware and others, and features panels on topics such as software-defined networking. CTIA's lineup includes the usual suspects from the carrier world, such as Deutche Telekom and Verizon Wireless. (Last year's CTIA, which I attended, included a tiring parade of carrier execs begging for industry support for more spectrum.)
INTEROP: The Quiz
But where CTIA stands apart this year is on the Hollywood star power index: On its keynote list are both Jennifer Lopez, listed with her production company Nuyorican, and actor Ashton Kutcher (Twitter kingpin and Mr. Steve Jobs himself...).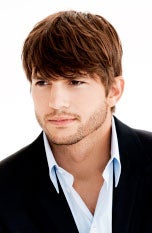 Does Interop have any stars up its sleeve?
Even if it does, I'm sure neither show can touch CES, which this past year rolled out its usual list of A-, B- and C-list celebs.
Though the real stars of both events should be the IT customers. Interop has IT pros from Facebook and PayPal, while CTIA has a line-up that includes IT pros from the likes of Target and Walmart.
Keep up on Interop, which I'm attending, via our Live blog.