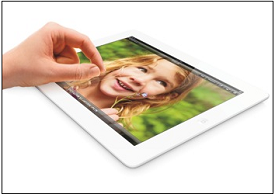 The other night, while I was doing some work at the kitchen table, the living room produced a crashing sound followed by a child's panicked shriek. My first thought was that the TV remote had once again hit our fake hardwood floor ... but instead it was my iPad.
The next shriek was my own.
At first glance it was obvious that the iPad was in pieces; however, it quickly became clear that those pieces were actually the iPad cover and the iPad itself, no longer joined.
Bottom line: no damage, not a scratch.
And there may even have been an upside. This incident occurred not an hour after I had lectured the child in question about the need to carry and handle the iPad with two hands as often as possible so as to avoid dropping it.
The lecture obviously went unheeded.
Not so the shrieks.