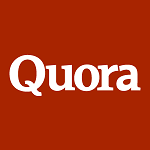 It's an age-old question; two actually: What's the definition of a startup? And when does a startup cease being a startup?
They're giving answers a go at Quora, with this one from Dave McClure being the best so far:
A 'startup' is a company that is confused about -

What its product is.
Who its customers are.
How to make money.

As soon as it figures out all 3 things, it ceases to be a startup and then becomes a real business.

Except most times, that doesn't happen.
(Twitter's 10 most antisocial celebrities)
That about says it all.
Welcome regulars and passersby. Here are a few more recent buzzblog items. And, if you'd like to receive Buzzblog via e-mail newsletter, here's where to sign up. You can follow me on Twitter here and on Google+ here.