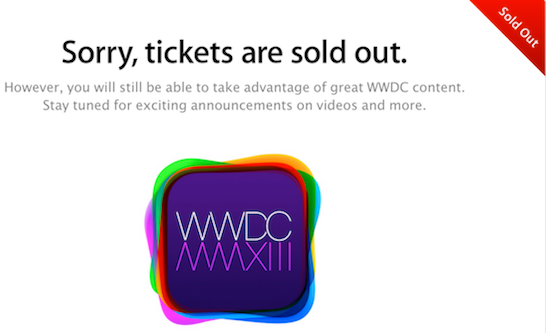 In just about a week, Apple's WWDC will kick off and, per usual, all eyes will be on Apple's upcoming iteration of iOS.
What makes iOS 7 particularly interesting is that this will be the first iteration of iOS that wasn't spearheaded by Scott Forstall, who you may remember was fired abruptly last October.
With Forstall gone, Apple industrial design guru Jony Ive has reportedly played an instrumental role in shaping iOS 7's design aesthetic.
So just what does iOS 7 have in store for us?
Well, first and foremost, a number of reports have indicated that Apple will rely less on skeuomorphism, which is to say there will be fewer digital representations of real-world objects.
To that end, 9to5Mac reported recently that iOS 7 will have an entirely new look and feel while retaining the same functionality iOS users have grown accustomed to.
Sources have described iOS 7 as "black, white, and flat all over." This refers to the dropping of heavy textures and the addition of several new black and white user interface elements.

...

In software design meetings with Apple's iOS designers, accompanied by Apple's Human Interface vice president Greg Christie, Ive has shared his reasoning behind his distaste for the texture-heavy (skeuomorphic) interfaces heralded by Apple co-founder Steve Jobs and former iOS chief Scott Forstall.

Ive stated that software designs filled with physical metaphors do not stand the test of time, according to a person familiar with the design meetings.
Some homegrown iOS apps that will be revamped reportedly include the Notes app, Game Center, and the Calendar app.
With iOS 7, Apple will have to strike a careful balance between revamping iOS to keep up with the times and keeping it familiar enough as to not alienate the hundreds of millions of iPhone/iPad users who already use iOS on a daily basis.
Some other rumored iOS 7 changes include the addition of a new time bar on top of the lock screen and a new passcode interface which forgoes a grid in favor of "round, black buttons with white text and white borders."
Other tweaks Apple may implement include an enhanced homescreen and improved gesture support.
One area Apple will hopefully improve will be the ease with which users can quickly access options like WiFi and Airplane Mode toggles. Examples of such have already been mocked up in a slew of iOS 7 concept videos, so hopefully Apple will take heed and formulate its own implementation. In its current incarnation, turning WiFi off from the lockscreen requires 5, albeit short, steps.
9to5Mac adds:
As we previously reported, iOS 7′s Home screen design is mostly the same as the display of app icons found in iOS since the first iPhone. While the Home screen app icons lose shine, shadows and gloss, the buttons are still round and just as tappable.

...

Additionally, navigation and tab bars have been redesigned to remove gradient textures. Some bars in iOS 7 are also said to include a minor blurring effect. In some apps, the Status Bar is less transparent than in iOS 6. iOS 7′s system-wide keyboard is similar the keyboard in previous versions of iOS, but the design is a lighter shade of grey and does not include shadowing.
Check out the full post at 9to5Mac for an inside scoop as to what iOS 7 may bring. Naturally, this is all rumor at this point, but thankfully we're just 7 days away from the big reveal.