WWDC is just two days away and Apple on Friday began adorning Moscone Center in San Francisco with WWDC 2013 themed banners.
Here we have a minimalist sign hyping up the impending arrival, or at least demonstration, of iOS 7. And for all you font heads out there, note that the font is Helevetica Neue Ultra Light.
And with all of the focus on iOS 7, you may have forgotten that Apple will also be showcasing the next iteration of OS X at this year's WWDC as well.
Here's that banner.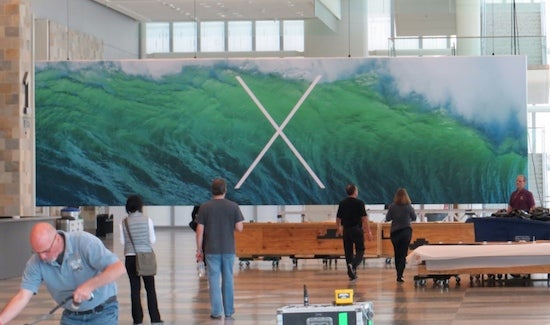 Some folks online have joked that the wave depicted above is a clue that the next version of OS X will be called Sea Lion.