Underplayed in news coverage of a record $7.5 million penalty exacted by the FTC from a mortgage company for abusing the federal Do Not Call Registry is the fact that the registry - which writer Dave Barry famously called more popular than the Elvis stamp -- marked its 10th anniversary yesterday.
Who says government can't do anything right?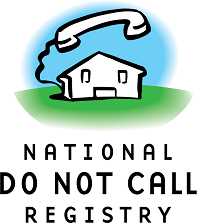 Here are some excerpts from a blog post by Lesley Fair, a senior attorney for the FTC:
It took years to accomplish, including workshops, periods of robust public comment, and trips to federal court to plead consumers' case.  But on June 27, 2003, consumers voted with their fingertips and signed up for National Do Not Call.  (A now-it-can-be-told factoid: The Registry initially debuted just for people west of the Mississippi because of concerns that millions of simultaneous calls could shut down the phone system.)  Within three months, more than 50 million numbers were registered - a figure now topping 221 million. ...

Not long after the Registry was open for business, the FTC filed its first lawsuit alleging Do Not Call violations.  The defendant:  the National Consumer Council, a bogus debt negotiation outfit that also falsely claimed to be a nonprofit.  Law enforcement actions - more than 100 so far - have continued, resulting in orders against 291 individuals and corporations. ...

What about robocalls?  Prepare to clutch your pearls, but one of the FTC's first cases was against clothing retailer Talbots for failing to include the proper opt-out mechanism.  The agency moved quickly to address this intrusive form of marketing by amending the Telemarketing Sales Rule in 2009 to outlaw most forms of unwanted robocalls.  The recently-concluded Robocall Challenge is part of the ongoing effort against illegal robocalls.

Is there still work to be done?  Sure.  ... We'll keep (un)plugging away until every consumer's Do Not Call request is honored.
Here's an infographic the FTC prepared to mark the occasion.
The registry's Wikipedia page has a good rundown of the exceptions, loopholes and legal challenges that continue to generate grumbling and keep FTC lawyers busy.
No system will ever be perfect - after all, violators are motivated by money. But anyone who doesn't recognize the dramatic improvement in dinnertime quality of life brought on by this government effort must not have had a phone prior to 2003.