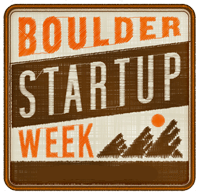 My final spotlight on Boulder Startups post is on Revolv, a 2012 graduate of the Techstars program. Revolv's mission is to be the "God Box" for the smart home. They are making a small hub, which, with its seven different wireless radios, can speak to just about any remote controlled-device in your home. Best of all, you can control them all through your phone in one simple interface.
We have all seen the vintage-era videos of the "home of the future." The oven turns on automatically so that a delicious hot dinner is waiting when the family comes home. The lights and TV go on automatically, the temperature is controlled, etc. IBM tried something like this years ago. The problem was that, except for maybe Bill Gates, who had a home that was really designed for this?

The advent of wireless control has helped make this dream a reality. Rather than having to pre-wire a house to have smart devices, they can be retrofitted pretty easily and controlled via wireless technology. The problem to date has been that each of these wireless-controlled devices used different wireless technologies. They don't all use standard IP protocol or 802.11. There is a wide range of wireless technologies at work.
That is where the Revolv hub comes in. With seven different wireless radios supporting 10 different protocols, it can support just about any wirelessly controlled device in your home. Everything from your Nest thermostat to your lighting systems, garage door opener, locks on your home and home entertainment systems, for now. In the near future, it will be able to control your kitchen appliances as well.
That is not all there is to Revolv, though. The company has developed an intuitive, easy smartphone app (iOS only right now) that will allow you to control all of this through your phone or tablet. With GPS and proximity sensors, it can turn your household devices on and off based on your proximity to the home. As you get close to home your thermostat kicks in to bring your house to a comfortable level, for instance. When you pull in the driveway, your garage door automatically opens, your lights come on and the front door unlocks. As you enter the house the music comes on. You get the idea.
Building one interface to perform all of these tasks isn't easy, but the Revolv team has done a nice job with it. I had a chance to chat with Mike Soucie, co-founder and head of sales and marketing for Revolv. He is constantly in awe of the great work that the engineering team turns out at Revolv and the possibilities of what else they can do to make the home experience better.
Soucie realizes that right now the smart home market is in an early adopter phase. But the potential market is huge, and this is what he and his fellow Revolv team members so excited. They know that as newer, smarter-built homes come on the market, it will be easier for Revolv to show the value. But with all of the great wirelessly controlled devices available, Revolv doesn't have to wait for a new generation of homes to be built. Controllable devices are being fitted into existing homes in ever larger numbers today!
The company is currently in alpha/beta testing with a number of users. They expect to go into general production soon. Based in Boulder, many of their users are currently in the Boulder area and on the west coast.
One thing the Revolv team has emphasized is ease of use. Setting up the hub takes 60 seconds or less. Programing your phone to control the devices can be done pretty quickly too. Mike says the team will be coming out with templates that will make it easy to program multiple devices to work together soon.
There is a huge potential market for Revolv. Of course, there will be other companies, big and small vying for this market as well. But Revolv is on their way and their technology is solid. If a smart home is something that appeals to you, you should check them out!