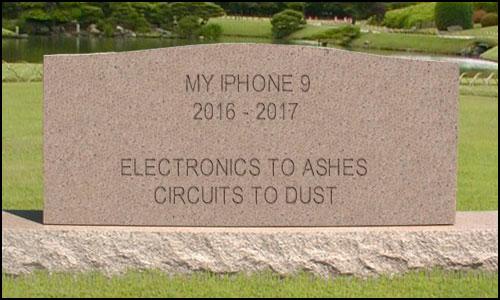 The idea behind "Born to Die" electronics is that mist gadgets now have pitifully short lives. Tech products such as cell phones and pads now have useful lives measured in months and the result is landfills and recycling facilities overwhelmed with electronic gadgets that need to be broken down and safely disposed of.
Researchers at the University of Illinois at Urbana-Champaign have begun a program to create electronics that can be dissolved  by simply immersing them in water. The program is in its early days but a circuit mounted on a film of silk has been shown that "melts" when water soaks it (see the video below).
As an environmentally conscious technology this has huge potential assuming that what's left of the circuits isn't problematic in any way. On the other hand, drop your cell phone in water and your insurance company won't need to ask you if the white dot inside the battery compartment has turned blue; there won't be a cell phone to claim for.