Imagine coming into work and seeing a nice happy birthday sign dedicated to you near the parking garage of your building. "That's nice," you may say.
Then as you get closer, you see items hanging from a catwalk. A chair; a computer monitor; a desk and a trash can. You may think, "Hmm, that's odd."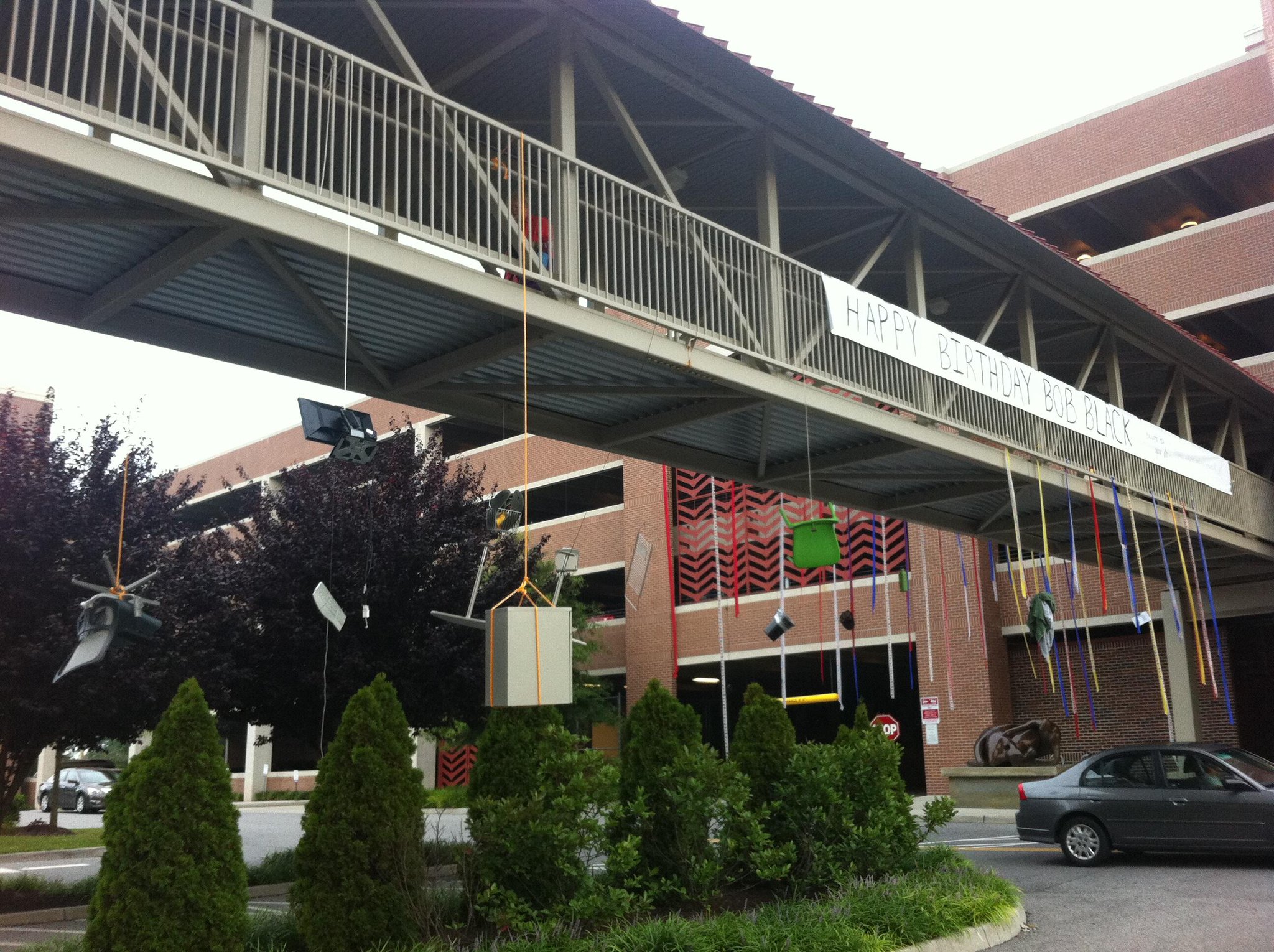 Then you walk into your office. And it's empty. And you realize the chair, computer monitor, desk and trash can hanging from the catwalk was from your office.
Welcome to what can happen when you work at Rackspace.
[MORE PRANKS: 6 Outrageous Office Pranks]
Bob Black, a Rackspace employee, tweeted the photo this morning. A coworker likes to celebrate his birthday and usually does a prank around his desk. "Has happened every year 4 past 5 yrs, outdoes himself each year," Black said. In previous years his desk has been hung from inside a building, while another year he found his office in a tent. 
What are the best office pranks you've seen?