"The mediocre teacher tells. The good teacher explains. The superior teacher demonstrates. The great teacher inspires." 

~William Arthur Ward
Shelly is one of those "great teachers that inspire"!!   Truth be told I would never have known what a great speaker she is had I not seen the announcement of her as an inductee into the Distinguished Speaker Hall of Fame.  She makes the complex seemlingly simple.  What an incredible gift she has!  I have now watched one of her sessions 2 times already!  (More on that later)
Distinguished Speaker Hall of Fame Welcomes it's First Female Inductee: Shelly Cadora
Instead of me coming up with words to describe Shelly Cadora, let me use your words.  The words of the attendees she has inspired over the years:
"Impressive presentation from Shelly. Her ability to take such a complex topic and turn into something much easier to understand is really good. And on top of that kept the audience interested. Nice job".
"This was one of the best presentations I have had from Cisco.  Shelly was knowledgable, and presented a complex topic perfectly"
"Maybe the best session I've been to this year".
"Pay Shelly more - she is a super presenter - knowledgable and engaged"
"She made a complex subject interesting and entertaining".
"Excellent material, powerful speaker! Need more sessions like this".
"Best session of cisco live! 2013. Great job Shelly!"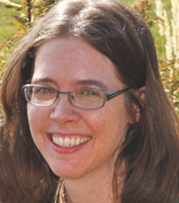 Missed Her Presentations?  Don't Panic!  Go to CiscoLive365!
Go to CiscoLive365 (which is 100% free) and see any of her 7 sessions.  She truly is an incredible teacher,  and you will learn a LOT!  I truly have.  I've watched her  "BRKRST-2117 - The Hitchhiker's Guide to onePK" breakout two times now!!