Steve Ballmer may have been and always will be Microsoft's most passionate and enthusiastic salesman, but one thing's for certain: he couldn't strike a winning deal to save his life. If you look at his history of acquisitions and the money spent, there is a track record of far more failure than success.
The latest, of course, is the $7.17 billion to acquire the assets of Nokia's handset business and access to significant IP. The deal is getting an overwhelming thumbs down, although there are quarters of support for it. I simply felt it was a mistake because it shuts the door on any potential third-party OEMs licensing Windows Phone.
RELATED: Microsoft products you may not know were acquisitions
Blackmail and other conspiracy theories surrounding Microsoft's Nokia deal
In hindsight, it could be that Microsoft has given up the ghost on that and realizes no one ever will license WP8. They'd rather slug it out with Samsung in the Android market. And Microsoft will get its hands on a whole lot of very smart mobile phone developers, assuming the deal goes through (their friends at the European Commission will undoubtedly have something to say about this).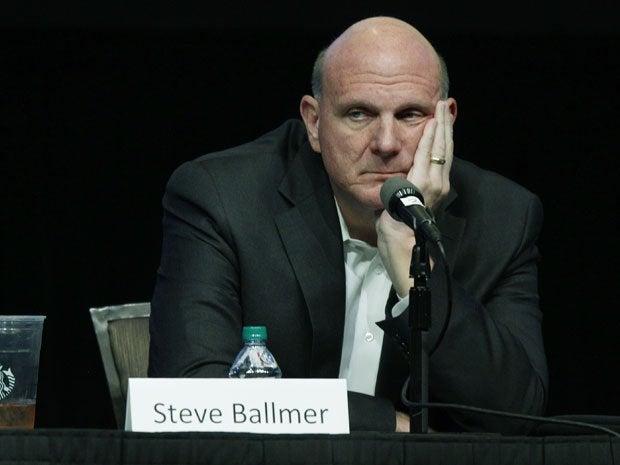 But for now, let's look at the Ballmer track record for acquisitions. Wikipedia has a rather thorough list of Microsoft acquisitions from 1987 forward. As I noted in an earlier slideshow, Microsoft has for the most part made small, strategic buys of privately-held companies to give it a piece of the puzzle that it needs.
This discussion does not include deals to acquire privately-held firms, since the dollar amounts are not disclosed. Traditionally, those are smaller firms that don't cost much anyway. From 1987 to January 2000, when he was made CEO, Microsoft spent about $1.8 billion on acquisitions. That, of course, is in 1980s and 1990s dollars. Adjusted for inflation, I'm sure it would be a few billion more, but we'll use the sales figure at the time because Microsoft was also a much smaller company at that time.
Since Ballmer took over in January 2000, Microsoft has spent $24 billion in acquisitions, proposed another $7 billion through Nokia, and almost blew $44 billion to buy Yahoo. It may have cost Jerry Yang his job and his company, but is there anyone left who doesn't think he did the right thing by fighting that deal tooth and nail?
Some of the other acquisitions have been duds, too, starting with aQuantive. Microsoft bought the online advertising firm to compete with Google, and it's been an absolute dud. The company has essentially written off the entire $6.3 billion spent to acquire the firm.
Skype was a good get, but the $8.5 billion price tag was called into question. Some, like the Motley Fool investors, think it was a great move and worth the price. I won't argue the former, but the latter is debatable.
The $1.2 billion purchase of Fast Search & Transfer ASA (FAST) has turned into a headache, with multiple lawsuits and Microsoft selling off parts of the firm.
The purchase of Yammer for $1.2 billion seemed like a good move, but has yet to pay off, according to CITEworld. Its full impact still remains to be seen. The $1.3 billion acquisition of Great Plains Software worked out well and that firm's products now constitute the growing Dynamics line. The $1 billion purchase of Vision has also rounded out Office nicely.
To be honest, I think the best acquisition made under the Ballmer reign was Winternals Software. It picked up a nifty utility, but more importantly, it brought in a brilliant developer in Mark Russinovich. Next to David Cutler, the developer of Windows NT and all of its progeny, Russinovich probably knows the NT kernel better than anyone and was an important figure in fighting rootkits.
Picking up Groove Networks wasn't a bad purchase, either. It got Ray Ozzie, for a little while, and SharePoint has become a vital piece of software for Microsoft. But the company has since lost Ozzie, who was supposed to be Bill Gates's replacement as a software visionary.
So despite a few nice moves, what we have is a track record of overpayment and limited payoff. Skype and Yammer will eventually earn their money back, but aQuantive is a wash and the Yahoo deal, had it gone through, would have crippled Microsoft and saddled it with enormous debt and a painful assimilation process.
Wanted: CEO. Must have good M&A senses.