There was a time when if you were not in the U.S. internet market, you were not in the internet market. Fully two thirds of the market for the internet was U.S.-based. Of course, those days are long gone as the law of numbers have evened things out, but it is still surprising to me when I hear about companies that have had such great success without penetrating the U.S. market. Such is the case with Versafe, which has built out a 50 million-strong user base before now coming to the North American market.
Versafe is an Israeli-founded security company that has helped many of the leading financial institutions in both Israel and EMEA with a new approach to protecting against infected endpoints. I had a chance to catch up with Jens Hinrichsen, VP of business development and marketing, about what makes Versafe successful.
According to Hinrechsen, the key to Versafe's success is that there are multiple layers of their solution. In fact, they offer both WebSafe and MobileSafe to protect network applications. Together, they make up the TotALL Online Fraud Protection suite. The company has primarily worked with banking clients with some ecommerce, insurance and gaming customers as well. Jens expects the company to break out beyond these verticals as it moves into North America.
The move into North America is being financed as the result of a recent investment by Susquehanna Growth Equity in leading a Series "A" financing of $5 million. The company's U.S. headquarters is going to be based in Philadelphia.
The company had recently made headlines in the open source WCM by discovering a vulnerability in Joomla, the popular web content management platform. This discovery was made by Versafe's security research team. The vulnerability allowed hackers to easily turn Joomla sites into Trojan and malware distribution points. Joomla released a patch to close the vulnerability in July of this year, giving Versafe credit for the discovery.
Of course, success in EMEA and elsewhere does not guarantee success in North America. Success here will not come without hard work on the part Hinrichsen and the whole Versafe team. But the same value proposition that has made them successful elsewhere is equally as relevant here.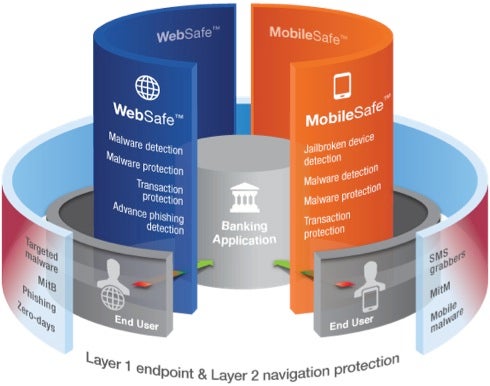 Versafe plays in a similar space as Trusteer, which was recently acquired by IBM for about $1 billion. This space is certainly getting a lot of attention from large security players. This could spell a good liquidity event for Versafe and its investors as well. In the meantime, their success in breaking into the U.S. market will bear watching.
What I find encouraging is that we are seeing new kinds of solutions come to the security market. For too long we have heard that there is nothing new in security and we are not innovative enough to meet the new level of threats that face us. Companies like Versafe show us that there are people thinking of new ways to solve these new problems.