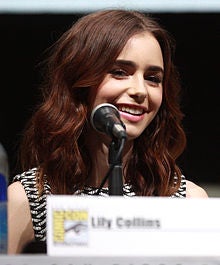 You can go back to searching online for Harry Potter movie star Emma Watson relatively safely, but watch out now for Lily Collins: You have a 1 in 7 chance of hitting a malicious website when searching for her name.
The star of the new movie The Mortal Instruments: City of Bones and daughter of singer Phil Collins tops McAfee's list of most dangerous celebrities to search for online.
33 Best & Worst Celebrity Tech Moments of 2012
Watson was #1 a year ago on the list, which warns Web surfers that cybercriminals frequently lure people to malware-infected sites by using images of celebrities, especially when new movies, shows or albums are released.
All but one of those listed on the Top 10 list are women, with Mad Men's Jon Hamm being the exception.
McAfee warned that searching for a celebrity name along with the terms "free app download" and "nude pictures" puts your system and possibly your personal information at the most peril.
"Today's consumers often are completely unaware of security risks when searching for celebrity and entertainment news, images and videos online, sacrificing safety for immediacy," said Paula Greve, director of web security research at McAfee, in a statement. "Cybercriminals prey on consumers' addiction to breaking news and leverage this behavior to lead them to unsafe sites that can severely infect their computers and devices and steal personal data."
Here's the list of most dangerous celebrities from 1-10, with risk percentage of searching on their names.
1. Lily Collins (14.5%)
2. Avril Lavigne (12.7%)
3. Sandra Bullock (10.8%)
4. Kathy Griffin (10.6%)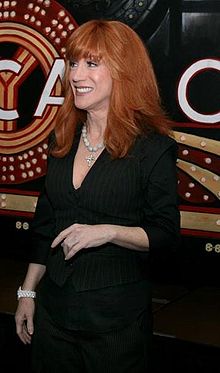 5. Zoe Saldana (10.5%)
6. Katy Perry (10.4%)
7. Britney Spears (10.1%)
8. Jon Hamm (10%)
9. Adriana Lima (9.9%)
10. Emma Roberts (9.8%)