Apple will be releasing iOS 7 today, and core functionality aside, the release marks the biggest change to iOS since the introduction of the original iPhone. Indeed, even Apple CEO Tim Cook admitted as much during this summer's WWDC keynote.
With iOS 7, Apple has comletely given iOS a makeover from the inside out. And while I still have reservations about Apple's icon choices and overall color schemes, there is a bevy of new features that make iOS 7 worth checking out. First and foremost, Control Center is a new feature that by itself makes iOS 7 a worth upgrade.
[SLIDESHOW: Top 10 alternatives to the iPhone 5S]
As for when iOS 7 will actually be available, the folks over at Redmond Pie point out that Apple has historically released major iOS updates at 10 a.m Pacific Time. That being the case, they've put together this handy chart indicating when folks worldwide can expect to see iOS 7 show up as an available update for download.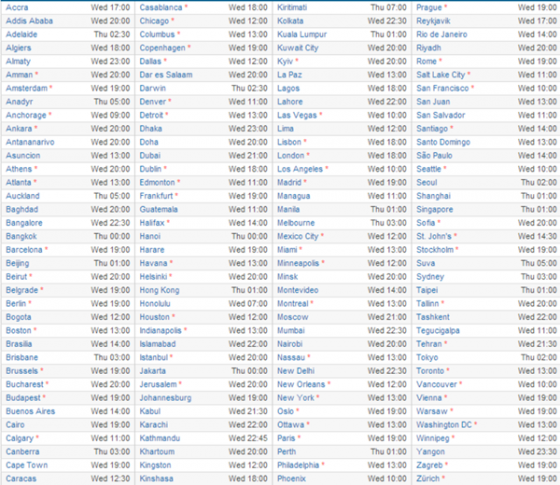 Now, seeing as how the revamping of iOS 7 is the biggest makeover we've yet to see hit iOS, it will be extremely interesting to see how the public at large reacts to something that, while acting the same, looks so fundamentally and starkly different.