Google officially celebrates its 15th birthday tomorrow but has already kicked off the commemoration with an Easter egg you can see by typing "Google in 1998" into the search box.
Here's what you'll get (cropped some):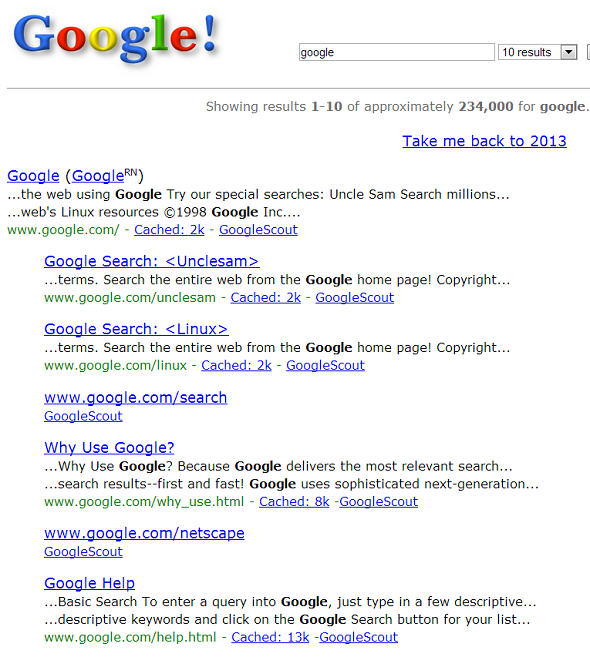 I hadn't known about the Yahoo-like exclamation point.
And now, if you're so inclined, you can watch skateboarder Tony Hawk do 15 different inverts as his 15th birthday present of sorts to Google.
Watching let me learn what an invert is, though I might have guessed.
(Update, Friday, Sept. 27: Google homepage has a fun birthday pinata game to celebrates toda's occasion. So far I've wasted only 10 minutes or so and that was showing the kids at the breakfast table.)