NTT Docomo introduced a new head-worn device that overlays the user's native language onto foreign-language text as the user looks at it during the recent Combined Exhibition of Advanced Technologies show in Japan, according to an AFP report.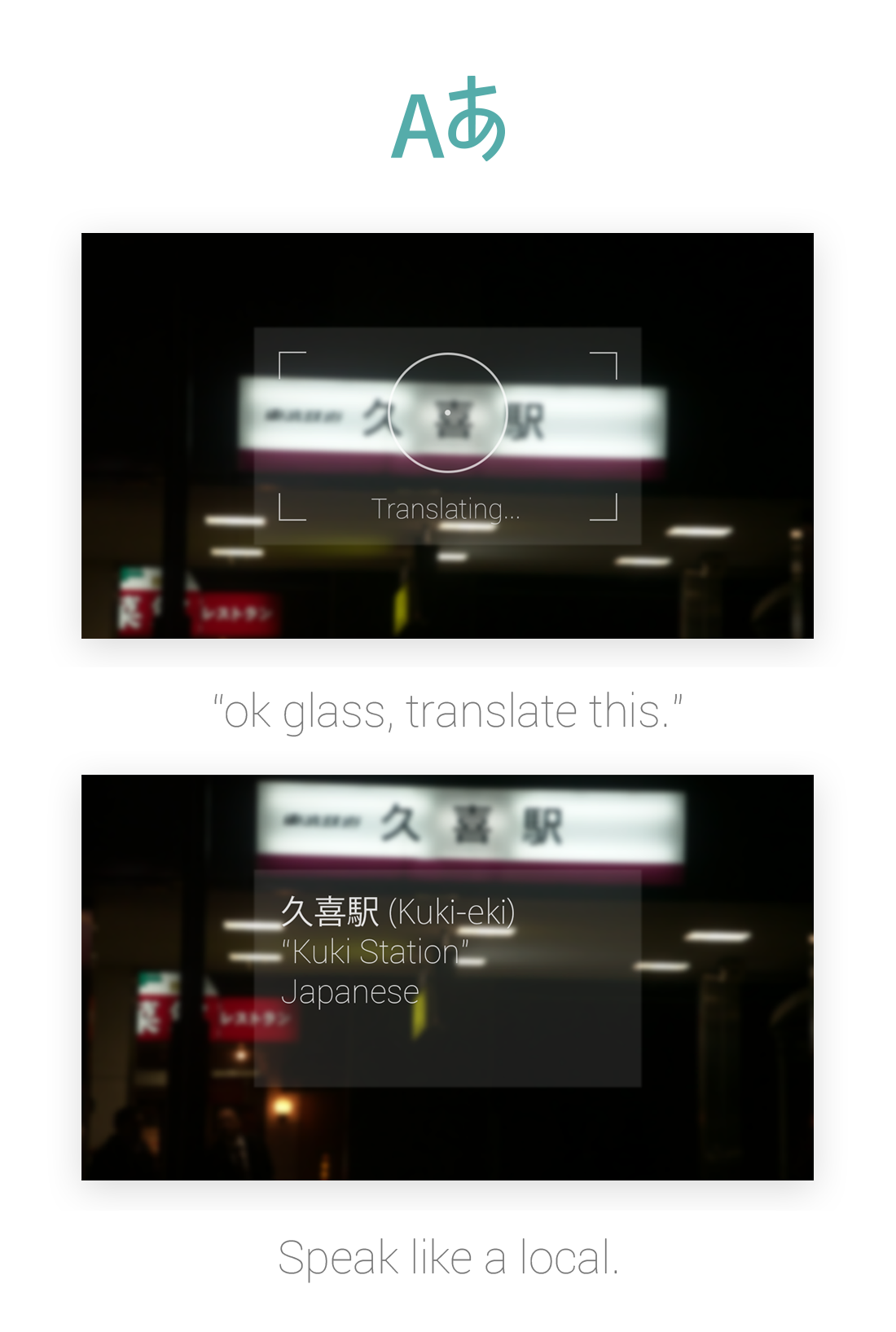 A Google Glass app concept that would do the same thing as NTT Docomo's new device.
The glasses will be the most useful when travelers are navigating a foreign country or trying to read text in a foreign language. Examples given in a statement provided to AFP include reading restaurant menus, although the ability to read foreign-language street signs may prove quite valuable as well.
The report is scarce on information regarding how the glasses work, reducing it to "a combination of cameras, computers and know-how to give the wearer a completely different view of what they're looking at." A photo of the device can be viewed here.
The report also mentions that "the glasses are likely to be ready for visitors attending the 2020 Tokyo Olympics," which explains why NTT Docomo developed the technology to begin with. Such a massive, international event is a great opportunity to introduce a product that bridges the langauge gap. It's similar to Twitter's presence at the 2007 South by Southwest conference, where the company mounted massive televisions that streamed attendees' Tweets and allowed them to communicate en masse.
The device's success really depends on how popular Google Glass becomes by that point, of course. This is pretty much a no-brainer for a Google Glass app, as others have already pointed out. If visitors show up to the 2020 Tokyo Olympics with their Google Glass in their carry-on bags, they won't need to buy a device that does just one of its functions.