One would imagine that lunch menus are stamped "Top Secret" at the NSA, but that didn't stop the Electronic Frontier Foundation from tweeting its indignation at seeing one of its documents getting swept up into the agency's web of secrecy.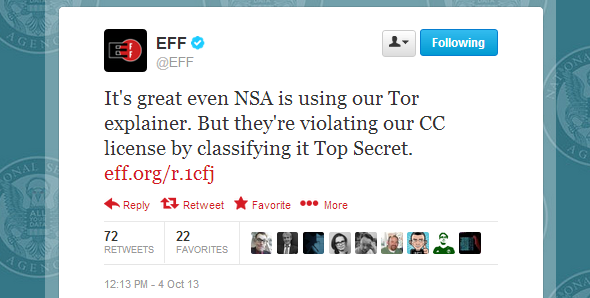 The EFF tweet was prompted by this item -- Tor: 'The king of high-secure, low-latency anonymity' - published this morning in The Guardian.
And I'm guessing the attorneys at EFF are not expecting a swift declassification.