In the midst of the commotion of last week's Windows 8.1 update, Microsoft released the free Remote Desktop Connection (RDC) app for Android and iOS, available now on Google Play and the Apple App Store. While the new Windows 8.1 update is getting mixed reviews, these smartphone and tablet apps create some excitement about what might be possible if Microsoft realizes what it has and backfills a couple of missing pieces.
Hold the "mehs," please. Right now, RDC is an enterprise product. Android, iOS and MacOS users can now reach into their remote desktops and access to apps and files on Windows 8, 7 and XP SP3. The UI has been nicely designed to incorporate touch for Windows 8 and accommodate keyboard and mouse gestures. The look and feel can be seen in this Microsoft Edge Show #79.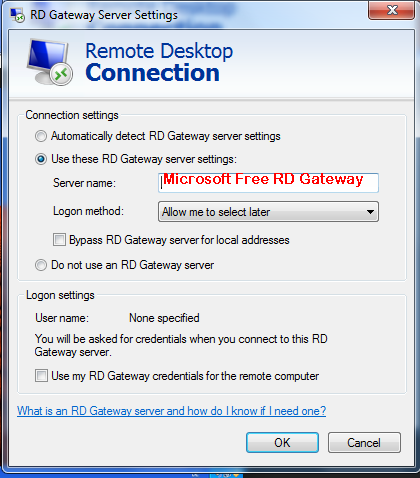 There are a lot of companies that provide remote access to Windows desktops, such as Citrix, Logmein and Teamviewer, to name a few. RDC requires enterprise IT to make it work. RDC needs a Remote Desktop Gateway using a fully qualified domain, and the connection relies on Network Layer Authentication (NLA.) This means that without a Windows Server 2012 r1/r2 or Windows Server 2008 r1/r2 server, the user's desktop data and apps are as far away from smartphone or tablet access as they ever have been. It's OK to say "meh" now.
A small segment of the Android and iOS users will get to enjoy what appears in the video to be a well-engineered remote service. Those users will see the Microsoft logo on their Android and iOS devices. But the rest will forget about Microsoft when they push away from their keyboards or stow their notebooks in their backpacks and go back to accessing important documents with email, Dropbox, or any remote client on their smartphones and tablets.
Microsoft could change its mobile mindshare by creating a free public Remote Desktop (RD) Gateway service to go with the free RDC clients just announced. An RD Gateway provides the name resolution and routing to traverse the internet to find the user's desktop so a user can access it. A placeholder for this proposed public RD Gateway is marked in red in the image of the RDC configuration screen above. Reconnecting all the iOS and Android users to the Microsoft brand would be worth the engineering cost.
Any enterprise security engineer can list at least 10 reasons why an enterprise would not want to use the "free" RD Gateway. These are the same reasons that would be listed about the free version of Dropbox. But Microsoft could still expand the "free" RD Gateway to include a paid secure service for those enterprises that are too small or don't have the resources or time to implement an RD Gateway and underlying infrastructure. Given its scale, Microsoft could run such a service profitably at a lower cost than most vendors.
If Microsoft hesitates now, it could be perceived as a problem that people have to work around with Dropbox, Google Apps or other remote clients. Users already understand remote desktop access because many are already using some form of it, so adoption could be fast. Microsoft would be perceived as providing a needed and open solution for the mobile community rather than an end-to-end proprietary Microsoft product.