One of the perks of being a tech journalist is that every once in a while a company will send you some marketing gimmicks. Well, today I got an Ostrich Pillow. Check it out: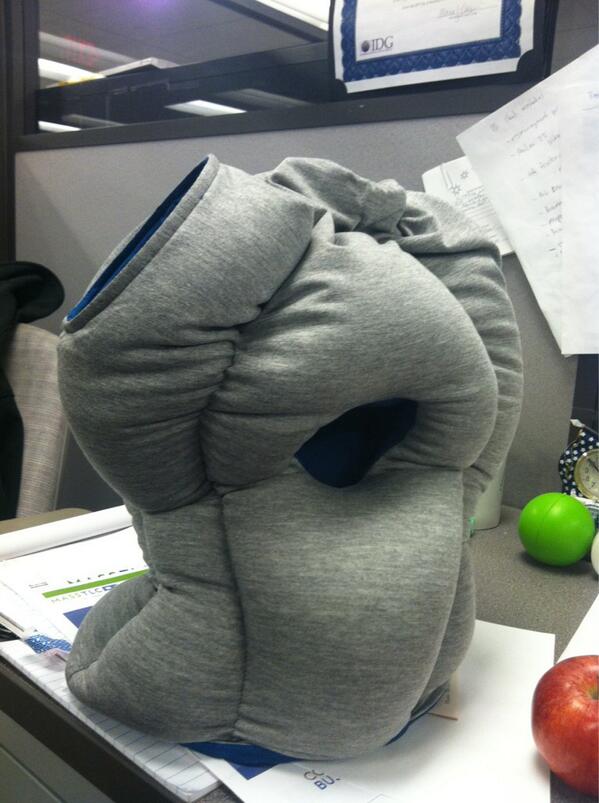 Here's the back story: Salesforce's annual customer event is named Dreamforce, and I'm not able to make it this year. But, Salesforce still wants me to "dream" that I'm there. So, I get an Ostrich Pillow. If you need proof of how ridiculous people look wearing these, check out Network World's Facebook page (and while you're there, 'Like' it!). Obviously I'm doing it wrong because I don't look as comfortable as this guy. 
Here's the note from Salesforce.com
Clever, Salesforce.com.
And just a note to marketers: No, I will not write about everything you send me. 
Senior Writer Brandon Butler covers cloud computing for Network World and NetworkWorld.com. He can be reached at BButler@nww.com and found on Twitter at @BButlerNWW.