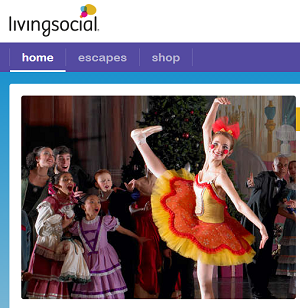 After a 40-hour technological meltdown that left the company "ashamed and embarrassed," Amazon-backed daily-deal site LivingSocial is back in business this morning, at least if my ability to open a new account is any indication.
The debacle began around midday on Tuesday and left the company dead in the water throughout all of yesterday.
From a company blog post last night:
Suffice to say, we are ashamed and embarrassed.

Our teams continue to work to address the internal issues with our website and mobile app - we anticipate that our systems will be live overnight here in DC.

We know you are frustrated. So are we.

We will do better and we will be back. We are committed to making this right with you, our customers and our merchants.
Earlier this morning I was still unable to access the site, but a few minutes ago I was able to open an account. Whether internal operations and the mobile app are back working I cannot say.
(Update: The company is now confirming the recovery: "We are back. We are here to help every LivingSocial customer and merchant resolve outstanding issues. We will make this up to you." ... They've got a lot of work to do.)