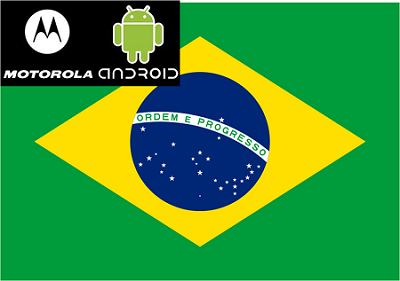 Motorola announced the Moto G yesterday. It is a mid-range smartphone with almost stock Android 4.3. It goes on sale in the U.S. in January 2014, but people in Brazil and parts of Europe will be able to buy it next week at a low off-contract price of $179 for an 8GB ROM and $199 for 16GB.
At this price, the Moto G is notable because buyers who don't want a contract with a mobile carrier don't have to sacrifice quality to buy an affordable "big-brand" smartphone. So why do Americans have to wait until January to buy one?
The battle for smartphone market share in North America between Apple and Google has become a trench-warfare standoff. Changes in market share inch back and forth from quarter to quarter. But competition in Brazil is dynamic in comparison. With 268 million mobile phone subscribers, Brazil is the fourth-largest market in the world, trailing only China, India and the U.S. Brazil has lagged in smartphone adoption to this point only because its mobile data services have been constrained until recently, dampening consumers' motivation to buy smartphones. With improving bandwidth, Brazil is becoming a ripe market for the acquisition of first-time smartphone customers.
In Brazil, Android leads with about 35% of smartphone market share. Microsoft has captured an astonishing 15%, and Apple trails with only 6%. It's not a contest between Android and Apple like it is in the U.S. because the Brazilian market is too prices-sensitive, putting the iPhone out of reach for most consumers. The majority of cost-conscious consumers opt for low-cost unlocked phones and prepaid, pay-as-you-go mobile plans. The Moto G will stand out in Brazil compared to other unlocked smartphone offerings. Consumers wanting a "big-brand" smartphone can buy one for $100 less than the popular Nokia/ Microsoft Lumia 520 running Windows Phone 8. The Moto G meets or beats the Lumia on almost all specs, except it lacks a microSD slot. One should note, though, that while both phones qualify as 4G, neither has LTE. For most markets with limited LTE deployments, like Brazil, this omission won't be a factor. A side-by-side comparison of some of the important specifications that buyers would consider is presented below.
The Moto G is the wrong smartphone to take to a benchmark against premium smartphones like the LG G2, the HTC One or the Nexus 5. But in keeping with the new Motorola strategy first expressed with the Moto X, it is designed with the right set of components to give it the features that will impress consumers, especially given the price. It has a bright display that is protected by Gorilla Glass 3, making it slightly denser than the iPhone 5C. It's fast enough to run Android 4.3 Jelly Bean smoothly, even when the user switches between tasks. It is also due for an update within a month, so it should run faster with the more efficient Android 4.4 KitKat.
It is not a less-expensive version of the Moto X, though. Voice command, through "OK Google Now," isn't supported. The Moto G also lacks the "active notifications" that display notifications at low power on the screen. Apparently, Motorola had to cut some more expensive components from the device's bill of material.
Android smartphones will continue to be commoditized to surprisingly low prices as volumes rise and component costs drop. This gives Android a big advantage in the developing world that will soon outpace the developed world with smartphone purchases, where the iPhone won't be price competitive and Microsoft/Nokia smartphones will need deep discounts from current levels.
Brazil and Latin America, where Microsoft/Nokia have had some success in establishing market share, will be an interesting case study to determine if Microsoft can deliver the right products at the right prices to remain in the mobile race, especially now that Google and Motorola are moving in strongly.