An intolerance of my liberal politics I could understand. And the fact that I tweet unabashedly in support of Boston's generally loathed sports franchises? No telling how many Twitter followers that habit has cost me.
But never would I have imagined losing a tweep just because I had the temerity to diss the .gif. Yet take a look: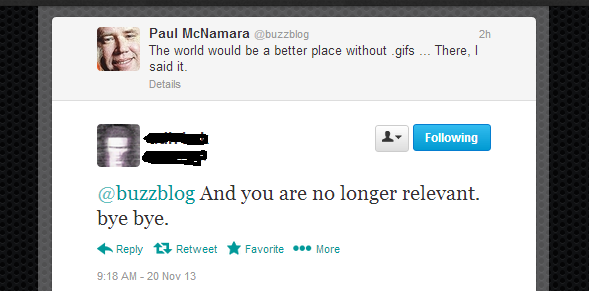 And sure enough the fellow unfollowed me, which aside from its intrinsic amusement value only matters because he presumably did not see my retort:

Hey, it was my first .gif joke.