FCC will consider letting passengers use cellular services on planes: Yea or Nay?
Take our poll on latest possible change to cellphone use
Don't Miss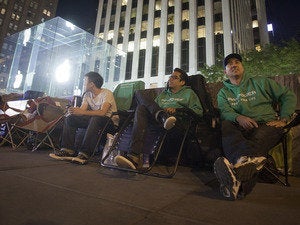 Some people are getting paid to wait in line for the iPhone 6.
As the era of Internet of Things (IoT) dawned, the fridge got hacked. Well, maybe not.
Among computer science grads, alumni from University of California, Berkeley, led the pack with a
Resources
Video/Webcast
Sponsored

Video/Webcast
Sponsored

White Paper

White Paper

White Paper