Open up your morning New York Times or Wall Street Journal and you may see the latest ad from a cloud computing company praising the virtues of their services.
It's the latest push by some vendors, including VMware, IBM and Pivotal, and it's coming with some snarky fallout too.
Technology companies have long taken to traditional media outlets to pitch their products, but in recent weeks the back and forth between competitors seems to have ramped up.
On the day that VMware and EMC launched Cloud Foundry, an open source platform as a service product, the company took out a full-page ad in the Wall Street Journal announcing the move, which you can see here: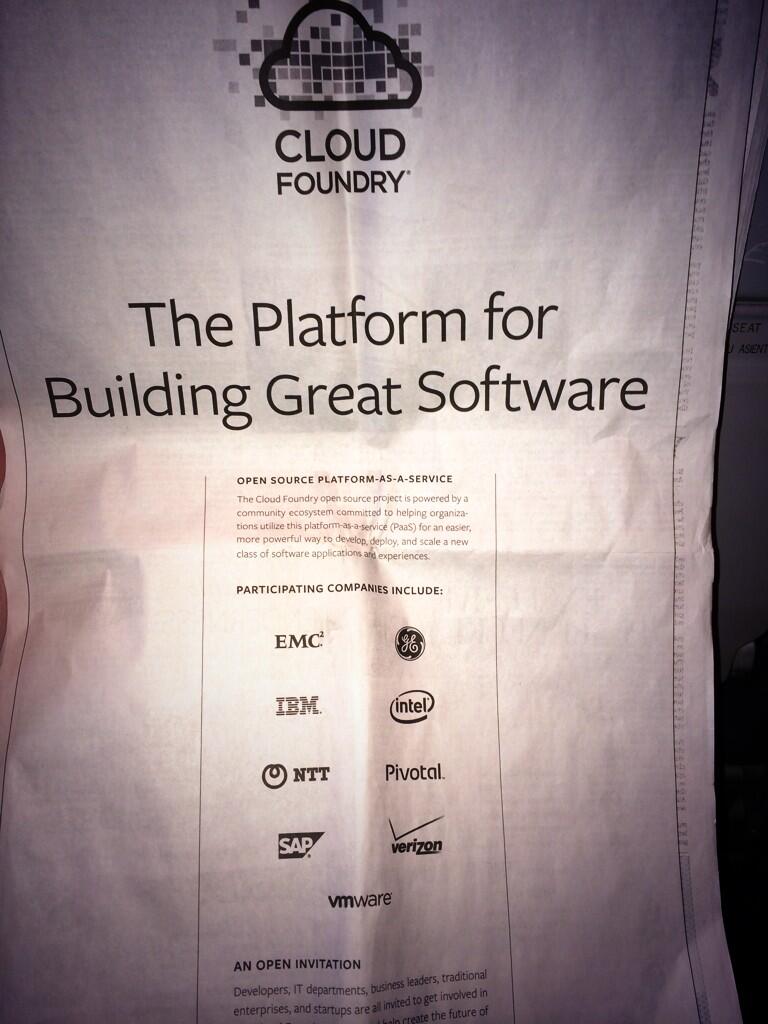 Just a few weeks later Red Hat decided that it too needed to get its cloud platform out in front of the general public and took out full-page ads in the both the New York Times and Wall Street Journal. Here's a photo of that ad from Twitter user @smaffulli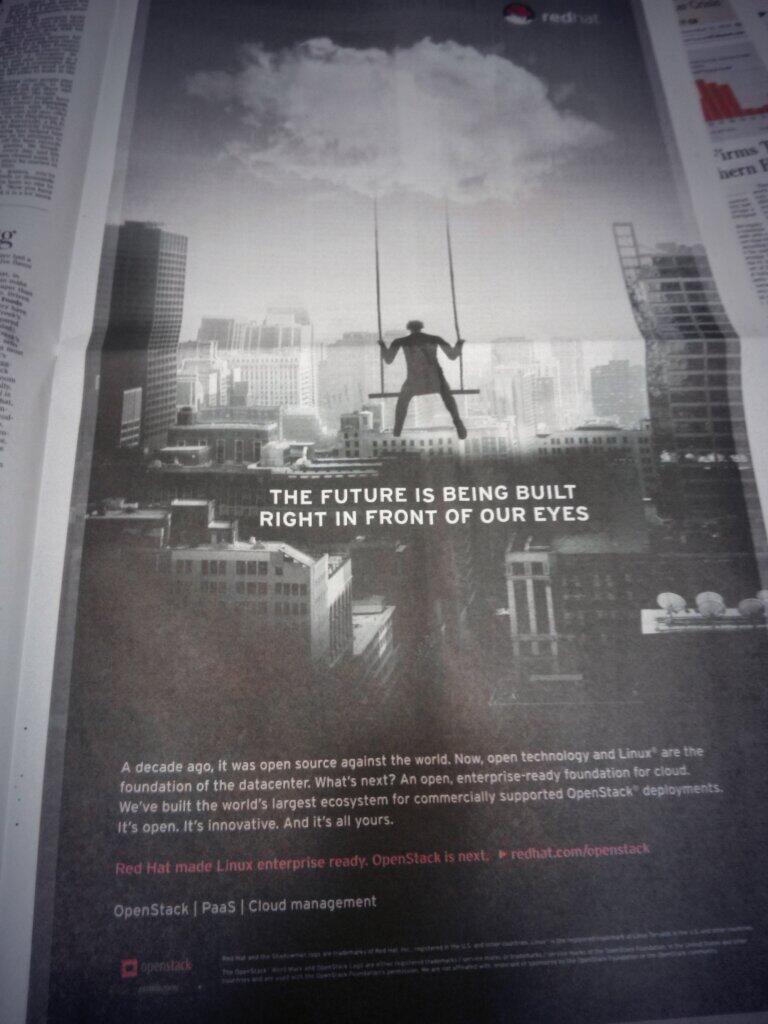 All this follows up what some in the industry called a ridiculous advertising campaign by IBM. At the recent Amazon Web Services re:Invent conference, IBM bought banner ads that were plastered on busses driving around Las Vegas. Alex Williams over at Tech Crunch has his review of the move in a story titled "Short shorts and long buses: Amazon cloud competitors look a bit foolish at AWS conference." The ridiculous part of it is not that IBM is advertising in the front yard of AWS, but that the ads claim that IBM's SoftLayer businesses hosts more websites like AWS. Cloud Chronicles questions the math behind that one...
AWS, which as a company usually does not engage in commenting on competitors, even shot back at its show when Andy Jassy, the AWS Chief, called out IBM at the re:Invent keynote.
The Cloud Foundry and OpenShift backers got into a somewhat heated exchange on Twitter as well.
This all raises a question, in my mind: Does the general public know what the cloud, and specifically PaaS is enough that expensive ads in the nation's leading newspapers is worth it? Heck, most technologists probably don't know what PaaS is. So what's the idea behind a major advertising push by Pivotal and Red Hat for their PaaS offerings?
I think tech companies like Pivotal, IBM and Red Hat all want to be seen as the leaders of next-generation technology. So even if more than 95% of the people who see those ads know what they mean, Red Hat and others are going to mainstream publications hoping readers think, "Oh look, Red Hat is working on technology of the future." 
Senior Writer Brandon Butler covers cloud computing for Network World and NetworkWorld.com. He can be reached at BButler@nww.com and found on Twitter at @BButlerNWW.