Dell has its big conference this week in Texas and while perhaps the audience was wowed by Elon Musk rolling into Dell World in a Telsa Model S (yup, that's him in the passenger seat making his grand entrance courtesy of @stu) the bigger news from the show, from a cloud perspective, was the announcement of a partnership between Dell and Red Hat. These are two heavy hitters in the OpenStack world and they're looking to take on the cloud market by working together. Here's what's behind this move.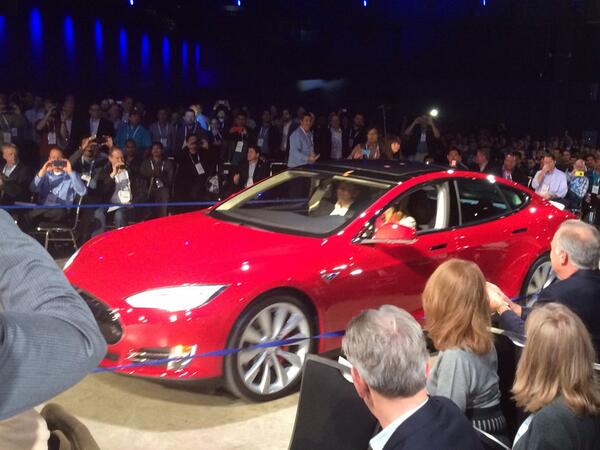 Red Hat is the leading contributor of new code into the OpenStack ecosystem, Dell's traditional business has been in selling hardware that can run clouds. This makes a nice combination: Red Hat software with Dell hardware; it seems like a good fit. The companies announced a partnership to co-engineer OpenStack for the enterprise market. 
It gets better though, at least in theory. Dell made a shift in its public cloud strategy earlier this year when it backed off its plans to build a public cloud. It would have been really expensive to build out the data center capacity to support that move, and it's an uber-competitive market that Amazon Web Services is running away with while Google, Microsoft and IBM are trying to catch up. Dell didn't want to play that game.
Instead, Dell wants to be a Switzerland of the cloud. Dell wants to be the place where customers go to access a variety of other clouds. This is evident by the company's purchase of Enstratius, which is a software platform that manages multi-cloud environments and deploying resources across multiple providers. Dell has partnerships with public cloud providers like Joyent, Peer 1 Hosting, and according to reports from Dell World, now Google, Azure and CenturyLink. This idea of a heterogeneous cloud platform is also one of the goals of the OpenStack project - to have multiple OpenStack-powered public clouds that users can federate workloads between.
But organizations will still have workloads that are not a good match for the public cloud, because of security/compliance, latency/speed or any number of other reasons. Dell - and dozens of other vendors - want to run those workloads on a company's own premises. Dell's bet is that if a company is interested OpenStack then they will need a private cloud platform. With this new partnership, Red Hat can provide the software and Dell can provide the hardware.
Will it work? That's a much bigger question and only time will tell. 
Senior Writer Brandon Butler covers cloud computing for Network World and NetworkWorld.com. He can be reached at BButler@nww.com and found on Twitter at @BButlerNWW.